Studies show that PAD helps to brighten skin tone, relieve redness and fades hyperpigmentation

Refines the look of skin texture, minimizes pores and diminishes dullness

SMOOTHES WITH COPPER PEPTIDES
Promotes collagen production in skin and supports recovery from blemishes and other imperfections
"This soothed my acne so much after one try, I'm genuinely surprised at the effectiveness. I tend to feel burning and stinging from typical acne meds (this mask felt very nice, no burning) and my breakouts are so spreadout that spot stickers don't do enough, so will be using this sheet mask every week from now on." -Raymond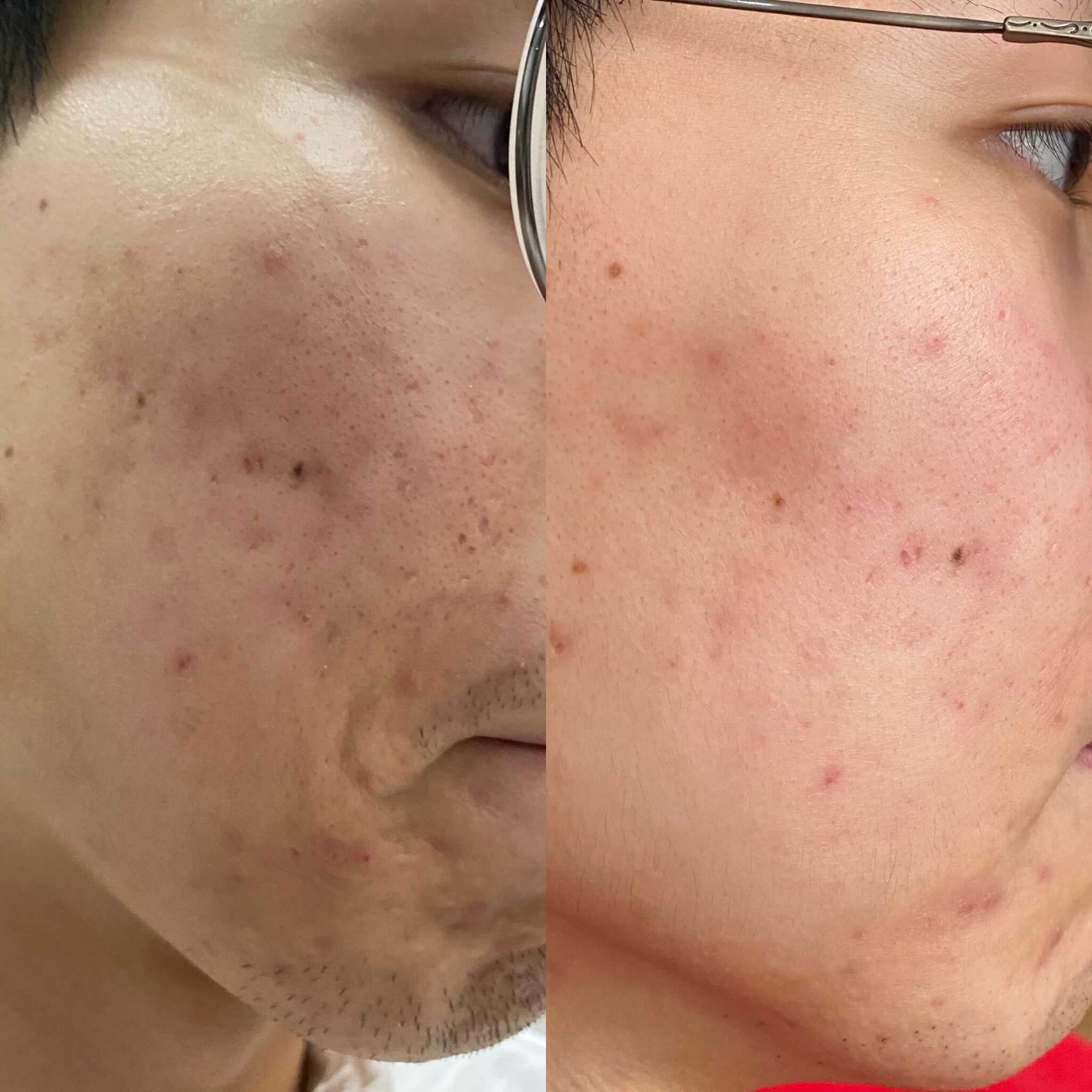 best mask for results
I have used all other masks in this range and this one is by far the best for immediate glowing and brightening of skin. The others don't work as well in my opinion. They are good, but this one seems to have the strongest serum or is more active maybe, but I can feel it working and then afterwards my skin is immediately soft and so much brighter. I also use the brightening serum and together my skin tone has brightened up so much, even my old pimple spots are fading. Recommend this one if you are after quick results rather than just something for hydration.
love this packaging
PERFECT GIFT, it's so beautiful that I'm ordering another one. The box literally opens up like a fan, whoever is getting this for X mas is going to be so excited.
love snow fox sheet masks!!!
Such a big fan of this brand especially for their natural sheet masks! Nothing like it anywhere, even in Asia where we have everything and anything you can think of in the markets!!! This is by far the best mask if you want to get immediate results on oily, red and pimple skin. I use it every time I start feeling that my skin feels dull or spotty, it always delivers. I love the warmth as well, but do recommend using your hand to massage on the face or using a gua sha. I own their black gua sha as well, use it to massage my neck and shoulders to relax since lockdown and I cannot go to the spa anymore. Very good quality always with Snow Fox!!!
need to shave first
the bottom parts didn't stick to my face that well but I have a lot of facial hair so I think that's why. Whatever was on my skin though, really made a huge difference and all my friends noticed even a few days after. Really good quality product. Didn't feel any heat though
love sheet masks
LOVE Japanese products like this! Works so well! This mask really makes me glow for days!