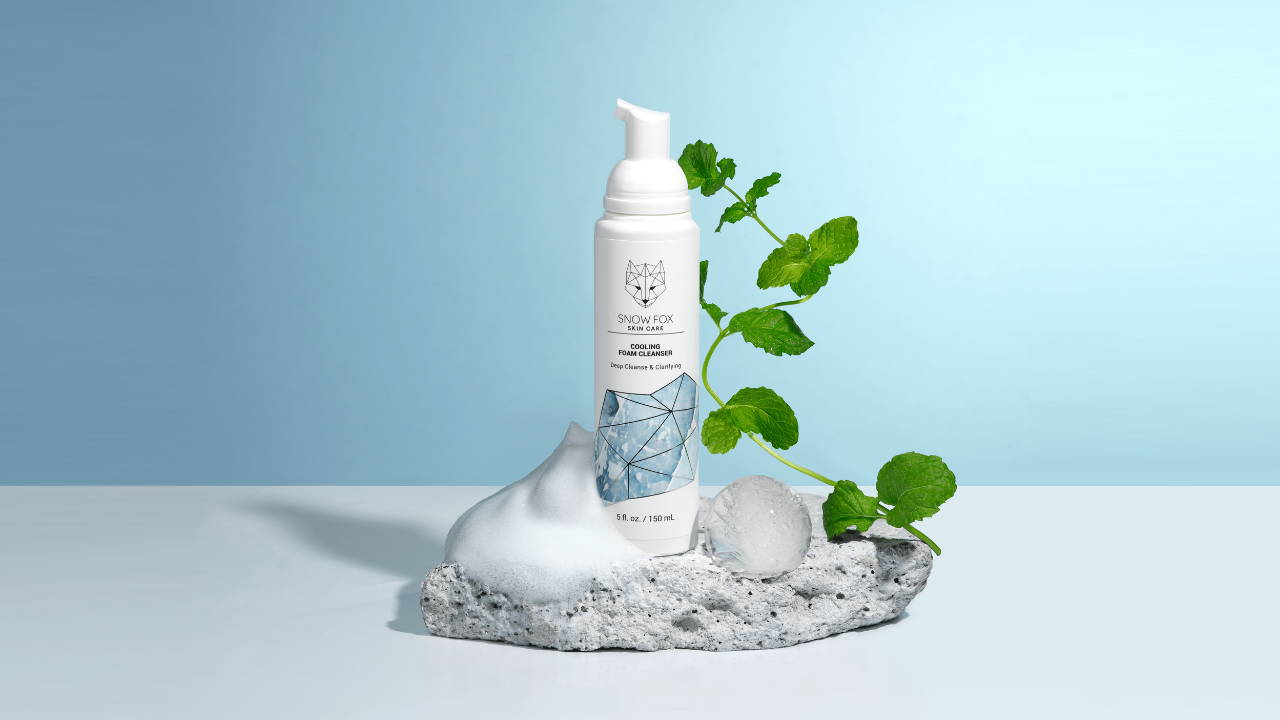 UNCLOGS PORES WITH CITRIC ACID
A natural AHA that gently exfoliates, helps unclog pores and protects against breakouts
CLEANSES WITH PEPPERMINT WATER & OIL
Naturally cooling with anti-microbial properties which helps to protect skin from bacterial build up

HYDRATES WITH ALOE VERA LEAF JUICE
Hydrates and has soothing and calming benefits
"Cooling and smells beautiful. I use it after work outs and before bed at night, it does the job and leaves me feeling soft and clean."
-Nara
good foam
refreshing and works well as my second cleanse. Helped clear up some stubborn acne around my chin. 10/10 recommended., the label got a bit wet and soggy in the bathroom.
super nice!!!
I need wear mask all the time because of work and therefore, my cheeks are very oil with acne and blemishes. The cleanser really cleans deeply and doesn't irritate skin or dry out my skin. My face feels super smooth afterwards!
Hydrating and clean
Love the product quality. Cleans really well and it doesn't irritate skin. Face feels very clean and soft after cleaning. Price is good too.
loved this
I live in a humid country and this cleanser is just so gentle and feels great. Been my go-to for years
Super comfortable!
Cleaning power is good and very refreshing. Skin feels cooling after cleansing, and it also hydrates really well. My skin was not dry at all afterwards. The mouse is smooth and delicate. My skin feels very comfortable.