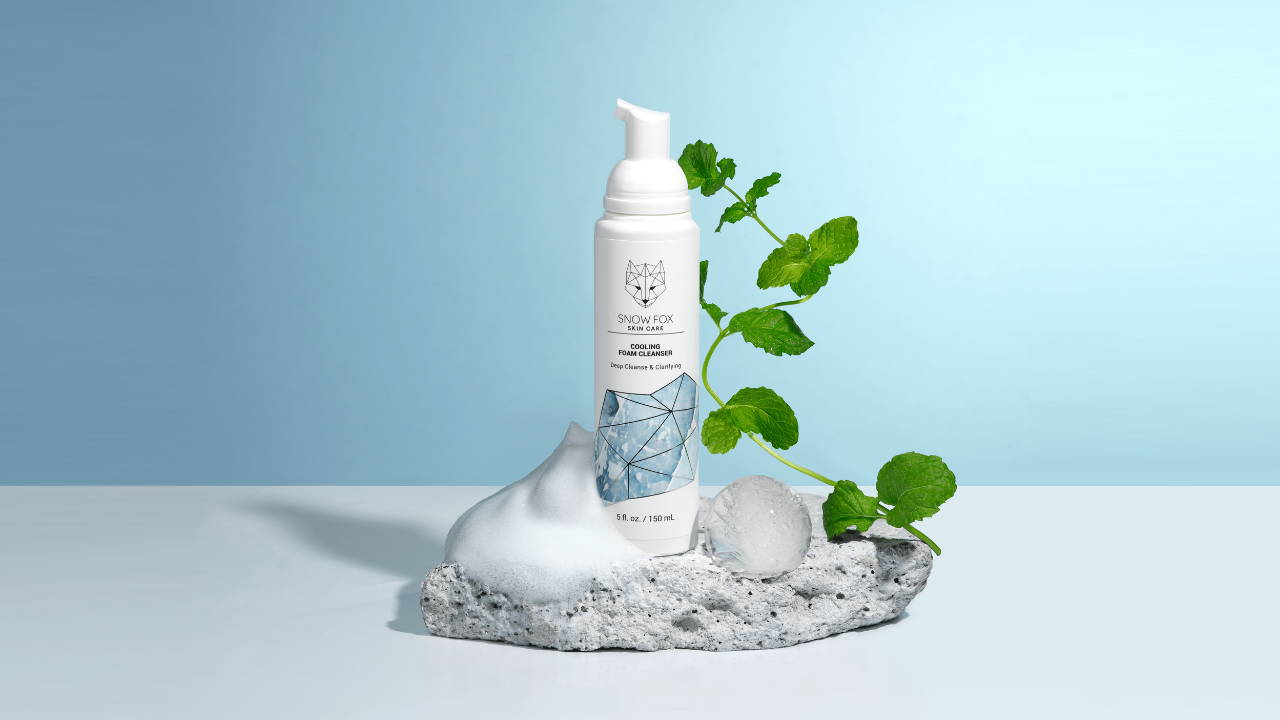 UNCLOGS PORES WITH CITRIC ACID
A natural AHA that gently exfoliates, helps unclog pores and protects against breakouts
CLEANSES WITH PEPPERMINT WATER & OIL
Naturally cooling with anti-microbial properties which helps to protect skin from bacterial build up

HYDRATES WITH ALOE VERA LEAF JUICE
Hydrates and has soothing and calming benefits
"Cooling and smells beautiful. I use it after work outs and before bed at night, it does the job and leaves me feeling soft and clean."
-Nara
regular user
Switched to this after sensitivity to the typical drugstore stuff, am very happy with what it does for my skin. It's not cheap, but I stock up during sales so it's always enough for me to last a year, very good cleanser and does not irritate. Best thing is that it is very refreshing in the mornings and at night before bed.
very fresh and good cleansing
works better than most drugstore cleansers I used to have, so i buy this regularly. It doesn''t dry me out at all and I like how it gets cold. Just don't get it into the eyes as that happened once and it was not a pleasant experience. my most purchased product of this fox brand.
Cleans really well
Cleans really well and skin doesn't feel dry afterwards
Always come back for more
Great cleanser as my skin feels fresh and hydrated after. It's a must-have for my morning and evening routine!
nice foam
I am allergic to SLS so this is a good alternative that cleans effectively and does not cause issues for my skin.