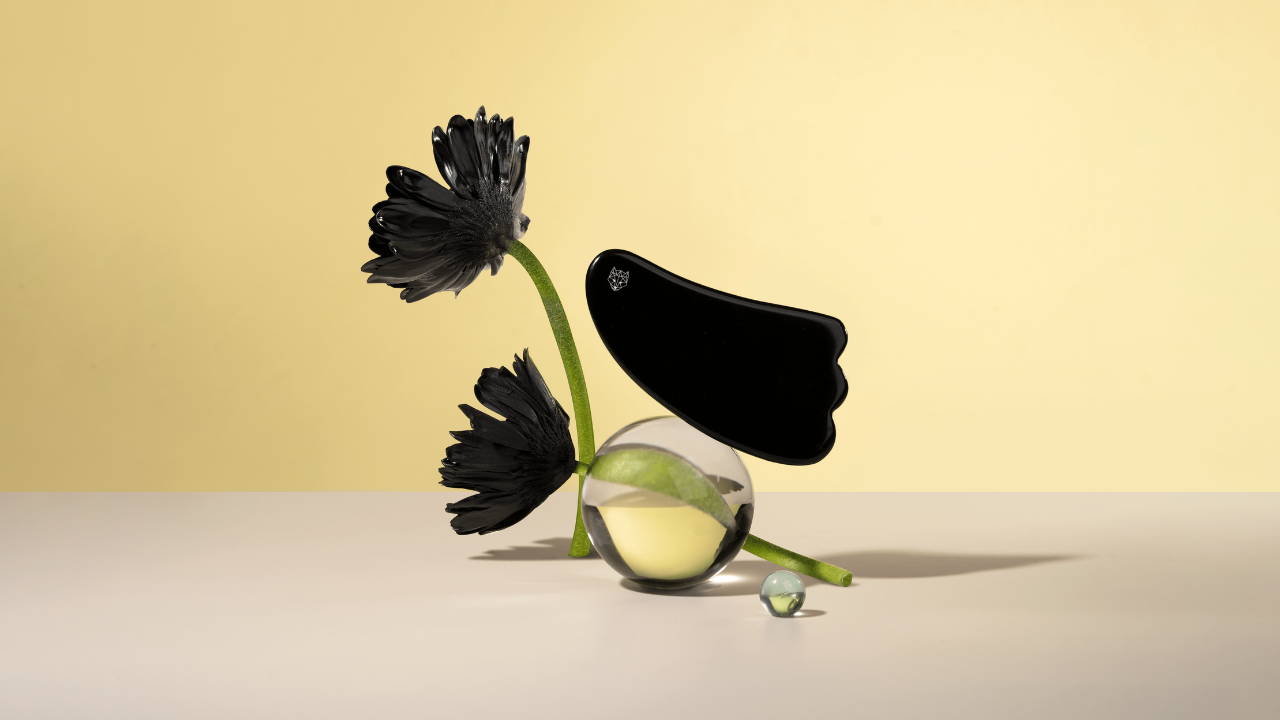 The Gua Sha's versatile comb shape offers 4 massage touch points as well as the flat surface for pressing against the sheet mask or skin to help relax muscle tension and boost serum absorption.
EXCELLENT WARMTH RETENTION
Due to the black obsidian's volcanic origin, it has excellent warmth retention properties, making it a premium "hot stone" for warmed massages that help stimulate blood circulation.
BELIEVED TO HAVE PROTECTIVE ENERGIES
In Crystal therapy, black obsidian is believed to have protective energies against mental stress and negative thoughts. Similarly in Feng Shui, it is thought to help clear out obstacles in one's career and life path, protecting its user from deception.
"I adore this gua sha. I have a few from other brands which cost me a pretty penny, but snow fox ones are my top faves."
-S Watters
thoughtful
it came packaged very protectively without too much packing, the box itself is hard paper which kept it from being smashed in the post. They were smart to put the diagram on the lid itself instead of wasting paper. Minimal foam. My box came in a beautiful recycbale paper box with biodegradable wrapping, stickers and all! Very thoughtful company.
really pleased with my gua sha
I was recommended this all the way from Taiwan! The gua sha is absolutely perfect.
quality is great
Came quickly and the obsidian is really good quality. It's a little slippery when using with oils, but after a while I got the hang of it and it's been so relaxing to use (especially on the neck and shoulders).
lovely gift
bought one for myself and will buy this as a gift for my niece as she is in love with all these wellness items. Never tried the brands skincare but will consider as I prefer to stick to my obagi.
average
the shape isn't unique, it warms up OK but it does the job