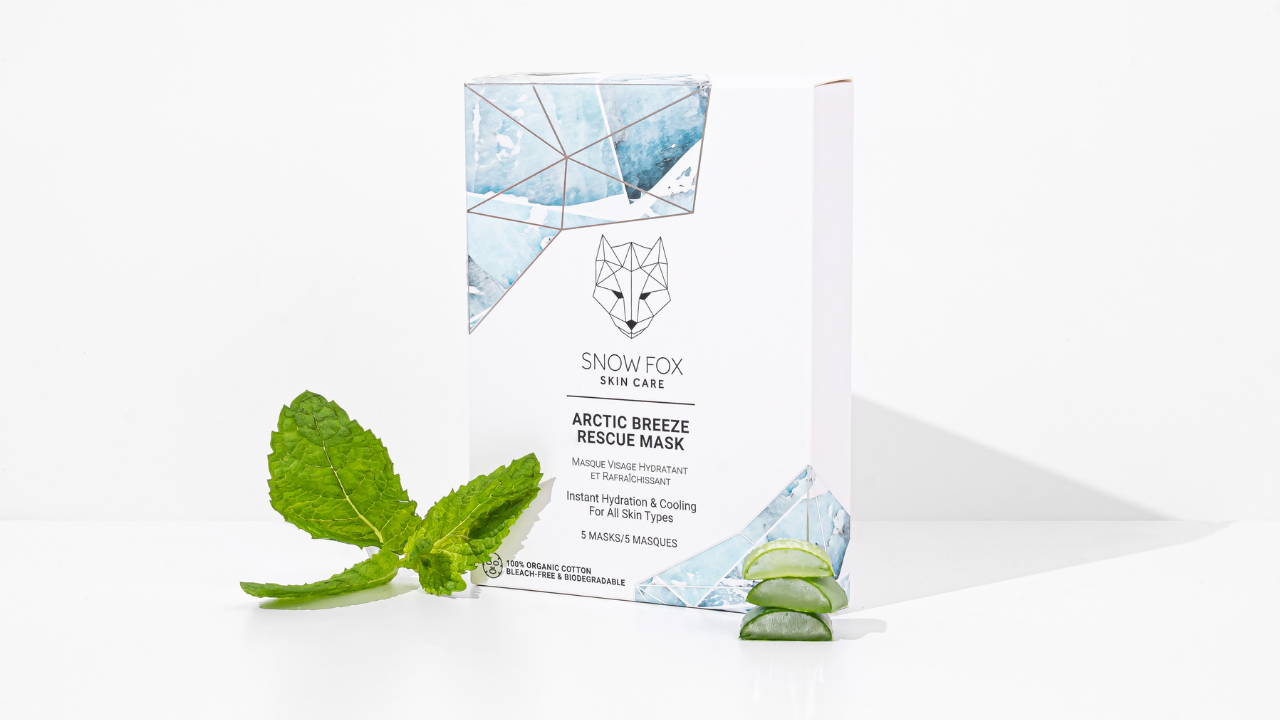 A natural anti-microbial which naturally cools the skin and calms irritations

Hydrates and soothes the skin, promoting quick recovery

High in Vitamin B, minerals and antioxidants to help minimize skin sensitivity and stress
"Hydrates like a splash of cold water, brightens like a peel and really gets rid of any redness." -Tania

"This organic beauty brand's mask boasts a two-month waitlist!" -Buro 24, Australia
still the best sheet mask of all time
I have honestly bought over 100 boxes of these over the past years for my rosacea and dermatitis. for someone like me who is constantly suffering skin issues, snow fox is a brand I will never not have around. it does get expensive using a sheet mask like this almost every day, but it is still cheaper than all those doctors visits and it leaves me feeling comfortable enough to be able to wear make up, go out and feel better about how I look. And of all the masks, this one soothes me the most, if you've not tried any of them, start with this one and you won't regret it!
Amazingly Great
I have rush and pimples easily, especially after short trip and before period. But whenever I need an emergency treatment, I always have a rescue mask !! Loving it!
actually works
wasn't expecting much from a sheet mask but this went beyond my expectations and my skin is brighter, more hydrated and super soft. but definitely strong on the pepermint! I like that so the cooling was very relaxing, but not sure if some might find it a bit too strong
so refreshing and high quality clean product
its SO hard to find a clean sheet mask this powerful! Every singe time I use I get the same, perfect result, 5/5 for effectiveness! I put mine in the fridge for an hour before I use it and It is gorgeous
great cotton sheets
I love the masking serum but the highlight is the lovely, thick cotton sheets as I get sensitive to the cheaper stuff (prob mixed with scratchier fibers). I get amazing skin after and no irritation. Its just on the pricier side per piece but I can accept it.