Japanese Cherry Blossom & White Tea Smoothing Mask
Ultra Hydrating and Gentle

Oil-Free and Non Clogging

Primes Skin For All Day Make Up

Cruelty Free, 100% biodegradable organic cotton sheets
"My skin looks as smooth as a baby doll's after."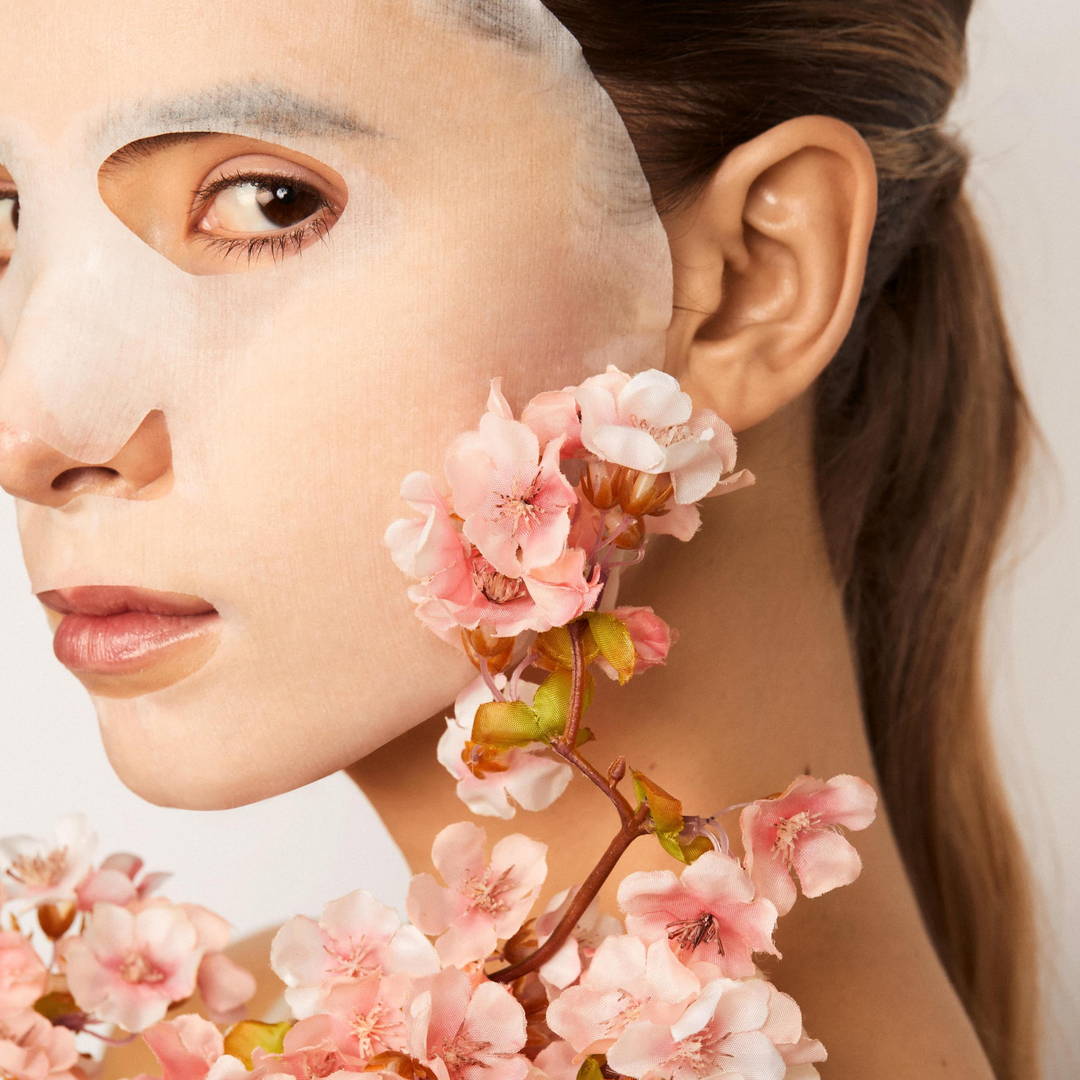 This unique mask focuses completely on enhancing skin texture - for perfectly plump, glossy & smooth skin, otherwise known as "Glass Skin" in Asia, perfect to use before big events. Corrects dull skin tone while improving skin texture over time with regular use. It's a popular "Bridal" mask, suitable for all skin types.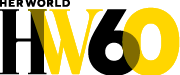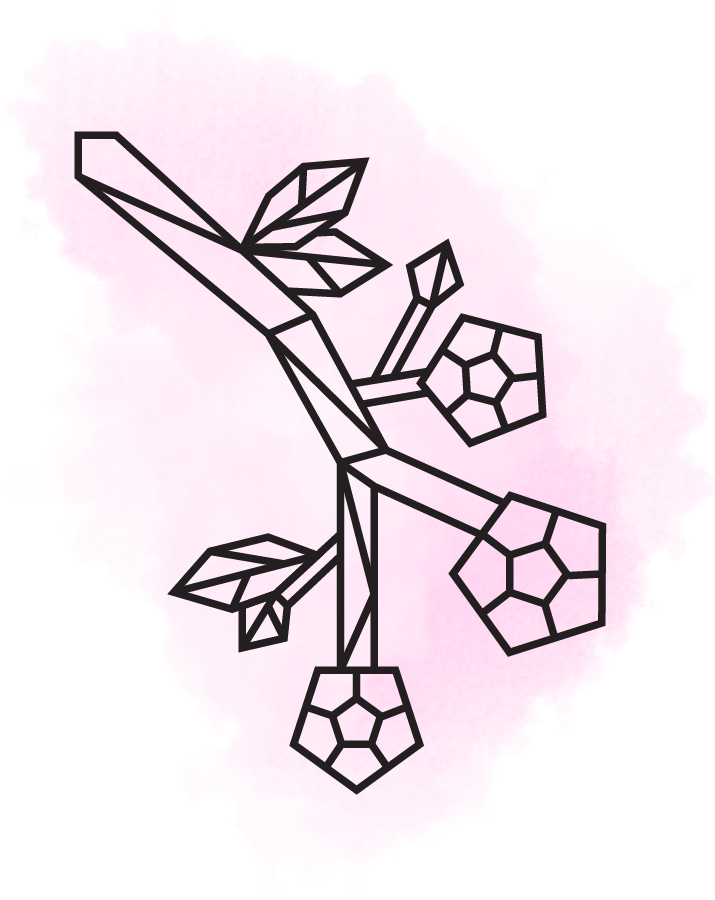 Contains REAL Cherry Blossom (sakura) extract which is a rich source of caffeic acid to soothe inflammation and helps repair the skin's natural barriers.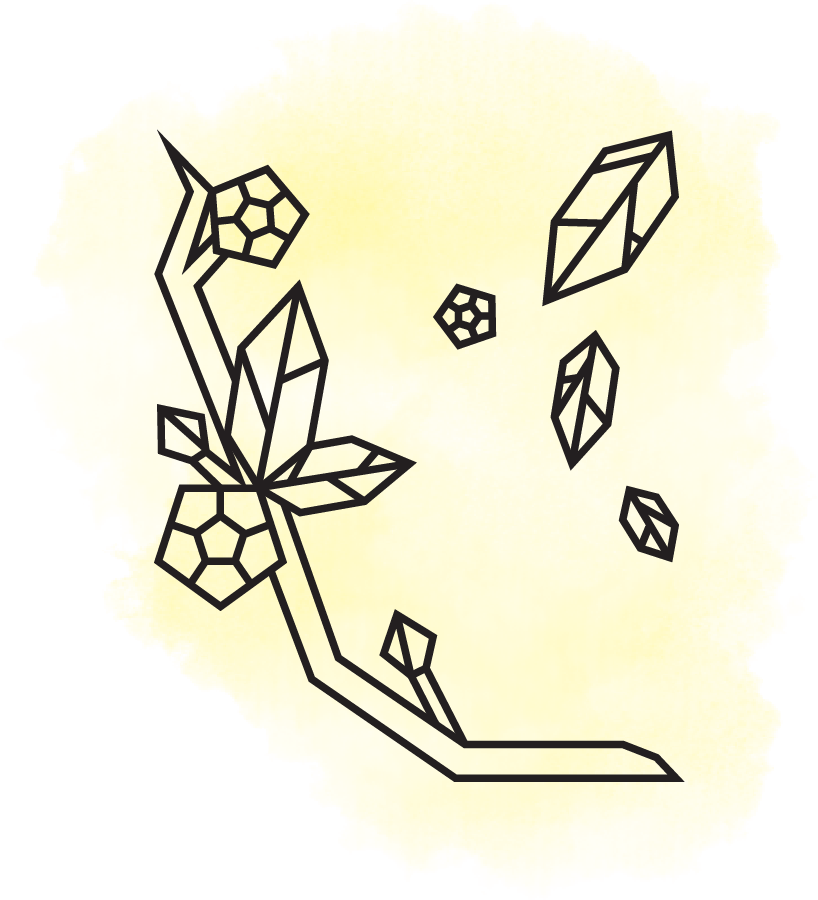 Packed with more catechin antioxidants than Green Tea, White Tea is a prized herbal ingredient in Asia for its anti-aging properties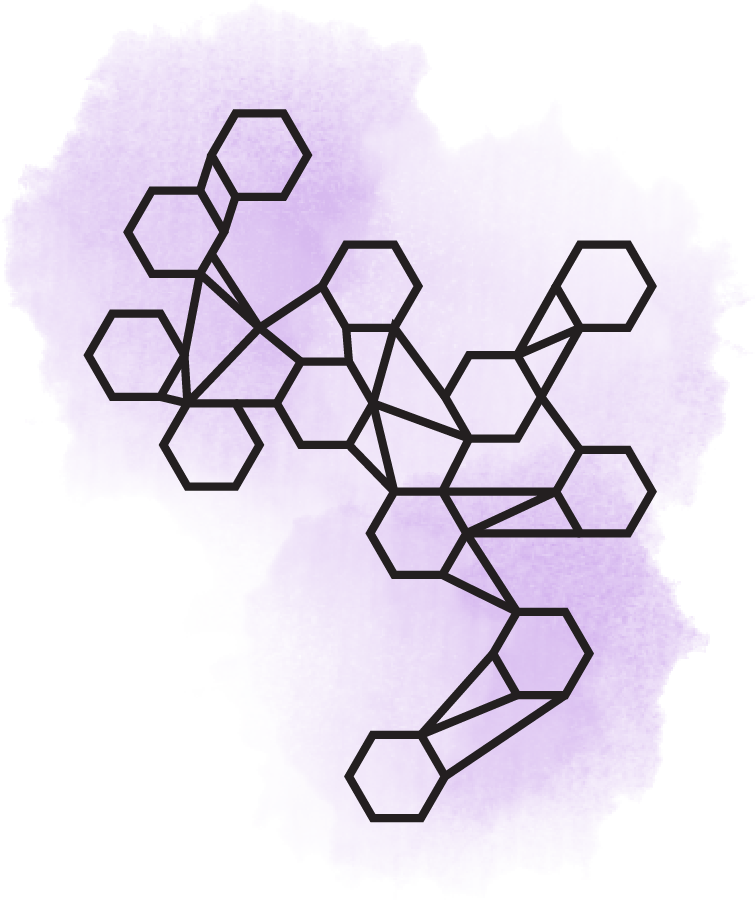 Ensures that the surface of the skin is effectively delivering nutrients where it is needed to hydrate, plump, smooth and improve the look of skin texture.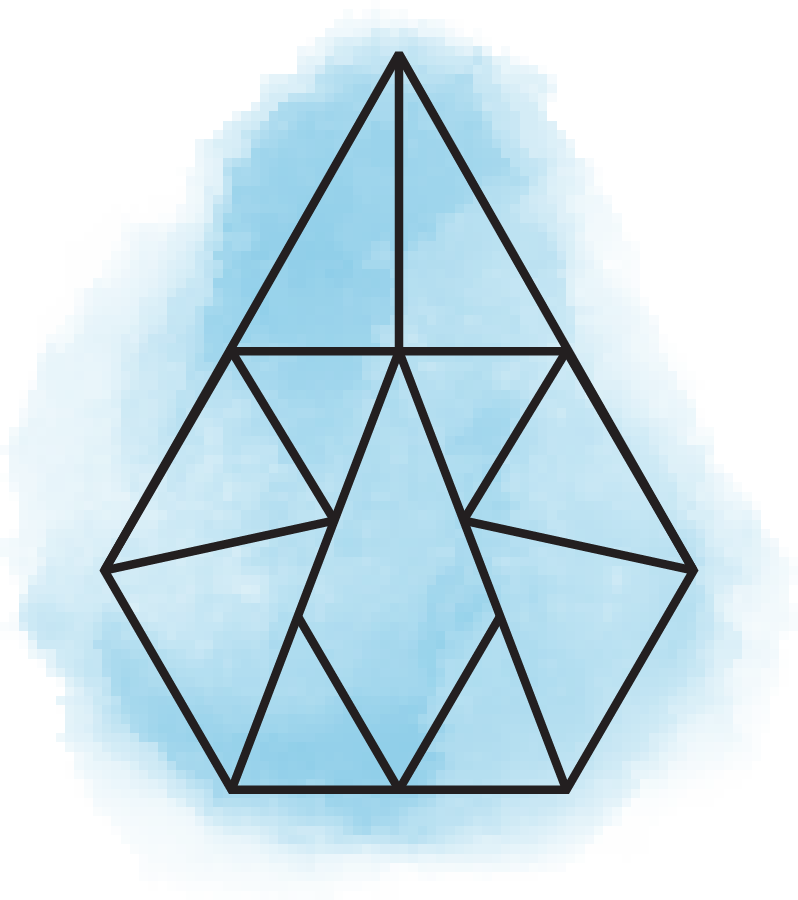 Provides an Intense Hydration Boost without oil
Gently Brightens skin for a fresh natural glow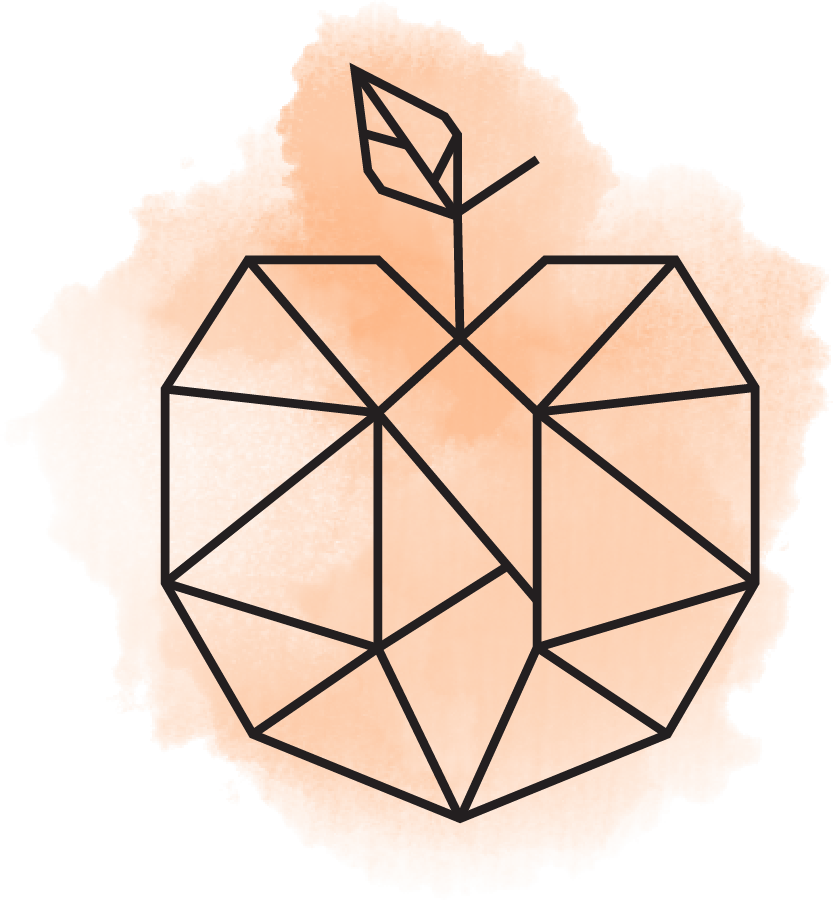 Smooths and Plumps skin tone & texture
For ceramic-Smooth, glossy Skin
Liquid error: product form must be given a product



"After 5 consecutive days of using the Japanese Cherry Blossom and White Tea Smoothing Mask, my skin is definitely more hydrated and it looks a lot more brighter as well. I absolutely love it!" -Jamie
Cleanse face thoroughly. Fit mask over face. Remove the mask sheet after 20 minutes. Gently pat any remaining formula into the skin.
Use this mask daily to speed up visible results. Use once or twice a week for clarification of skin tone and texture.
Helps smooth and plump skin tone & texture to achieve ceramic, smooth, glossy skin look, known as the "Glass Skin" effect.
Can blemish prone skin and oily skin use this mask?
Yes, this mask is oil-free, so it's suitable for all skin type, in particular sensitive, dry, oily and combination skin.
If I have really sensitive skin, can I use this?
Yes, this is our gentlest formula of masks as it does not contain any plant oils.
Is this product safe for pregnant or breastfeeding women?
Are the sheet masks eco-friendly?
Yes, we use only 100% organic certified cotton sheets, which can be composted. The serums are naturally derived from non-animal origin ingredients, don't contain synthetic preservatives and won't pollute water so it's fine to compost alongside the mask. Vegan-friendly.
What are the tips and tricks to use this mask for optimum result?
Place in fridge beforehand to make it extra cold. Use a Crystal Facial Roller on top of the sheet mask to speed up absorption time and amplify benefits. Use this together with Cucumber Serum to maximize plumping effect. Use it before a big event to bring out the best of your skin in photos!
Smooth
This mask reminds me of a spa facial ,the smooth texture it provides and the smell ! Loved it and ordered some to send to my sister. Lovely product.
love it amazing scent
these are the best sheet masks I have ever used. the cotton is a bit fragile but I prefer it over plastic or poly fibers. The smell is fresh and sweet and my skin looks as smooth as a baby doll's after.
A week
Helped with complexion. Had to use it over a week to really see anything. Shipping was also a little slow
First Mask
Have been reading a lot about sheet masks so decided to pick this up after reading about it online. I was attracted to smoothing products because I have patchy skin from time to time. I was pleasantly surprised about how relaxing the whole process was. It felt really nice to have the serum sit on my skin for 30 minutes. Might just be me but I could feel it seeping into my skin. Haven't had time to see the results but definitely will be adding sheet masks to my routine.
Prefer the others
I really wanted to love this mask but tbh in comparison to the Herbal mask and the Arctic one, this one just seemed.....a bit mild? Like it smells nice and whatever, but i didn't notice that big of a difference. Maybe my skins just different because my friends have been raving about it but the arctic ones are way more effective in my opinion.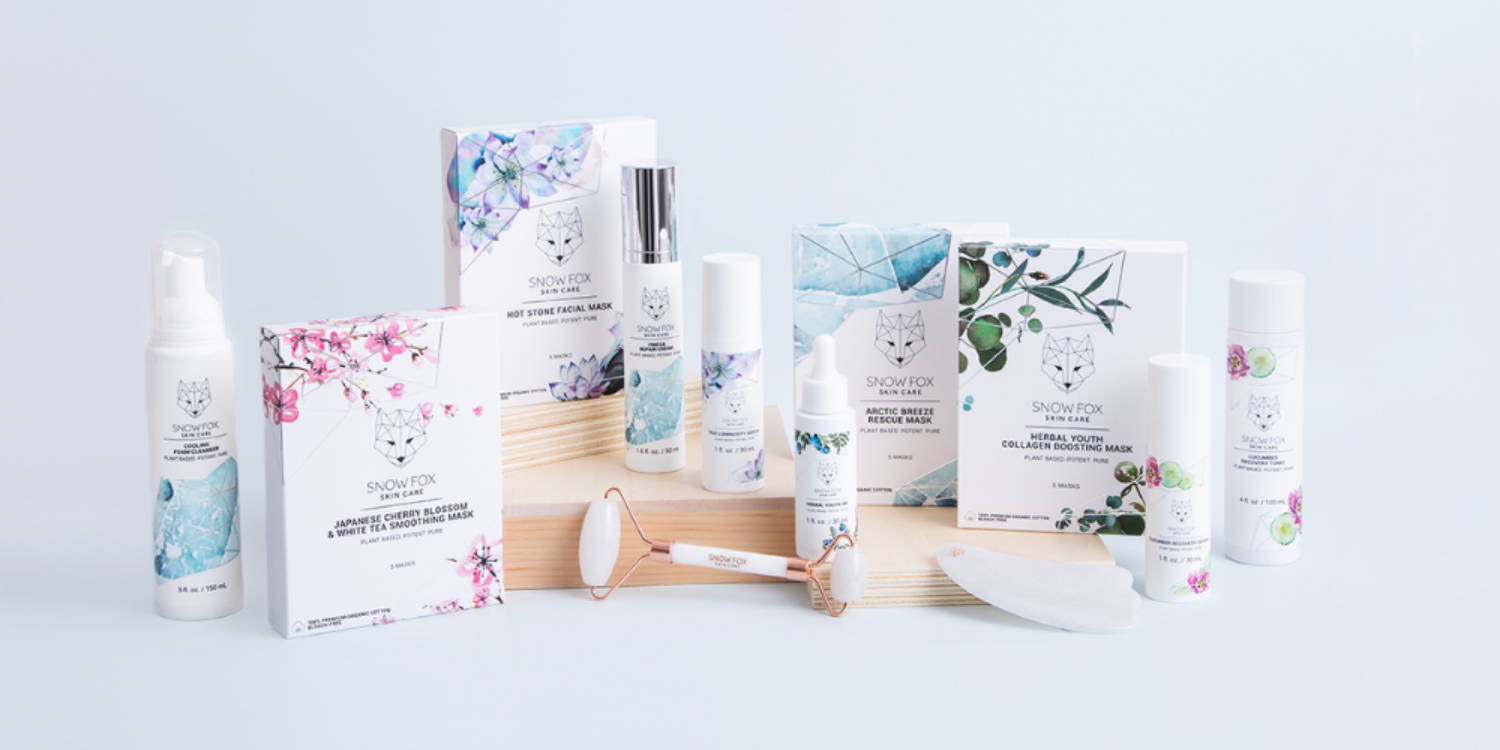 Founded by a Rosacea patient, Snow Fox Skincare is a clean, problem solving skincare line that is clinically proven to be suitable for sensitive skin. Dermatologist approved, Snow Fox products aim to achieve real, visible results without the use of harsh preservatives, artificial fragrances and colors, and is packaged in sustainable or recyclable materials.
For ceramic-Smooth, glossy Skin
Liquid error: product form must be given a product