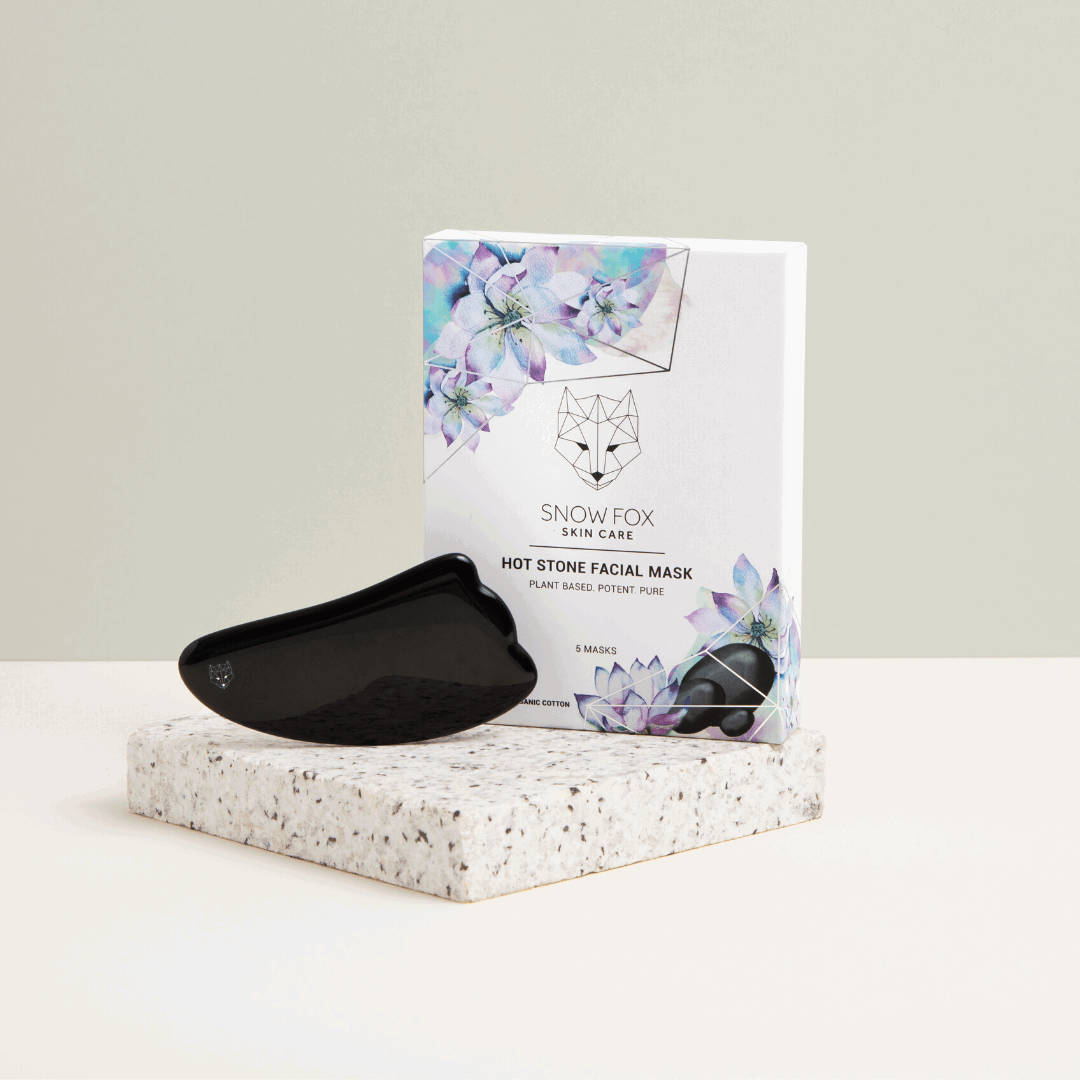 The Hot Stone Spa Bundle
Inspired by Ayurvedic origins, this Hot Stone Facial Mask + Black Obsidian Gua Sha is the perfect combo for calming breakouts, reducing redness and minimizing pores.

✔️Self-warming and intense brightening
✔️Facial Massage + Treatment at your home
✔️Enriched with Blue Egyptian Lotus to rebalance the skin's natural oils
✔️Clinically studied ingredients to help with redness
✔️Cost-effective, result-driven, easy to apply
✔️FREE Mini Omega Repair Cream (limited stock applies)
✔️FREE Mini Cooling Foam Cleanser (limited stock applies)
✔️FREE Shipping
Suitable for normal, dry, oily and combination skin.
Your Brightening and Warming Massage Combo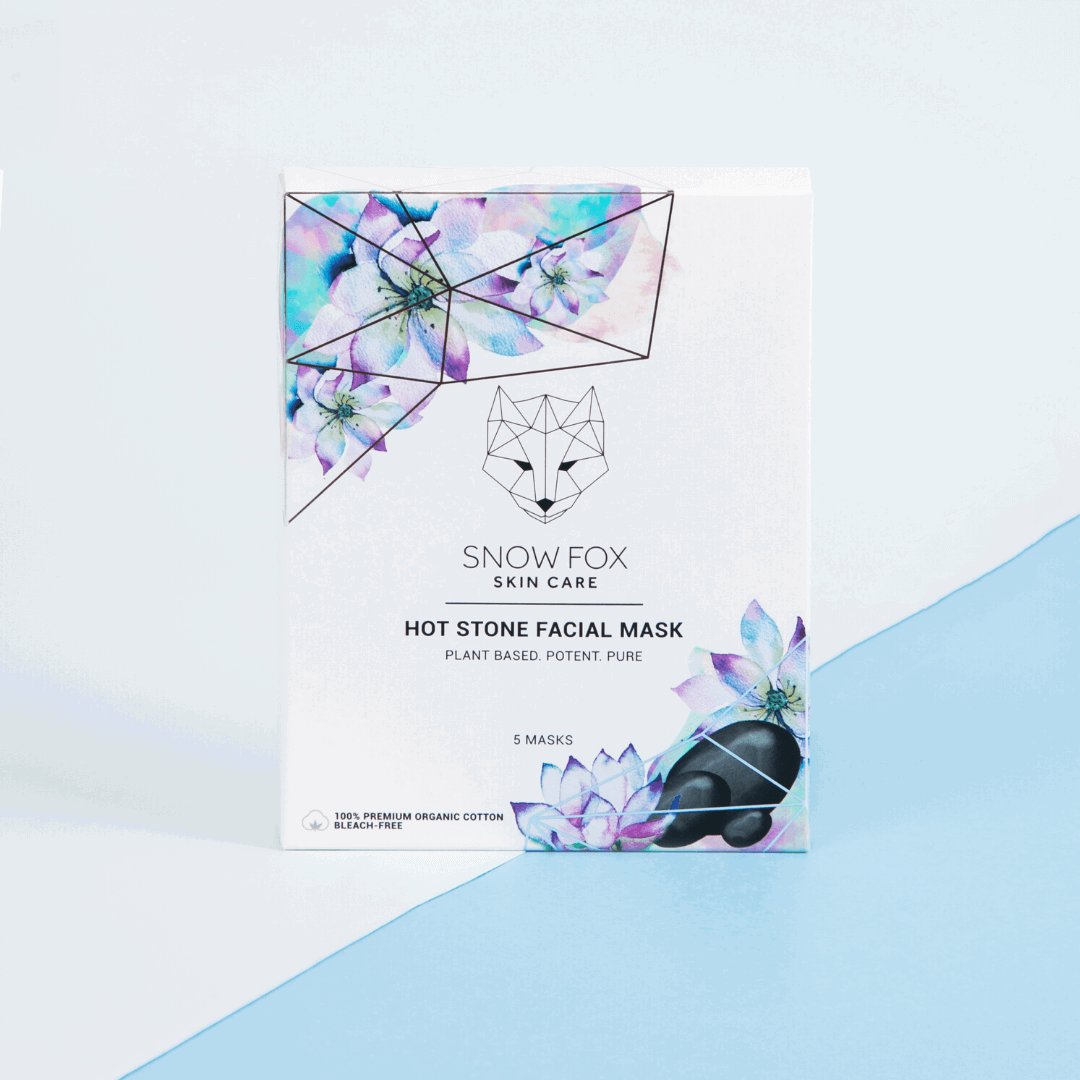 Brighten with our Hot Stone Facial Mask
Use this self-warming mask daily to calm active breakouts and speed up visible results. Use once or twice a week for clarification of skin tone and texture, redness relief and pore refinement.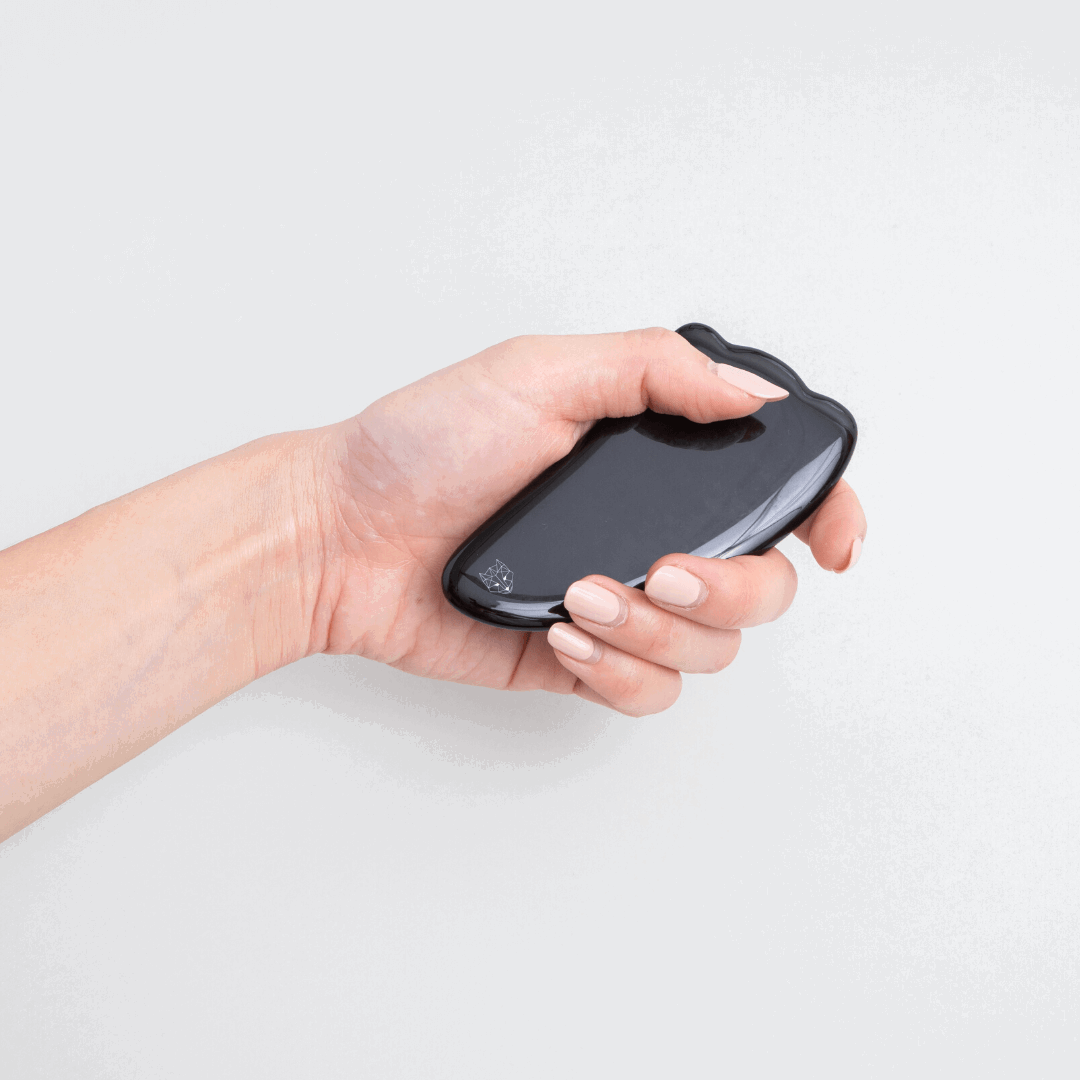 De-puff with our Obsidian Gua Sha
To be used over the Hot Stone sheet mask or directly on skin. Its versatile comb shape offers 4 massage touch points and the flat surface for pressing against the sheet mask to help boost serum absorption.
It's INCREDIBLY Effective

"I just tried the Snow Fox Hot Stone Facial Mask and Black Obsidian Gua Sha and I am kind of losing my mind over them,"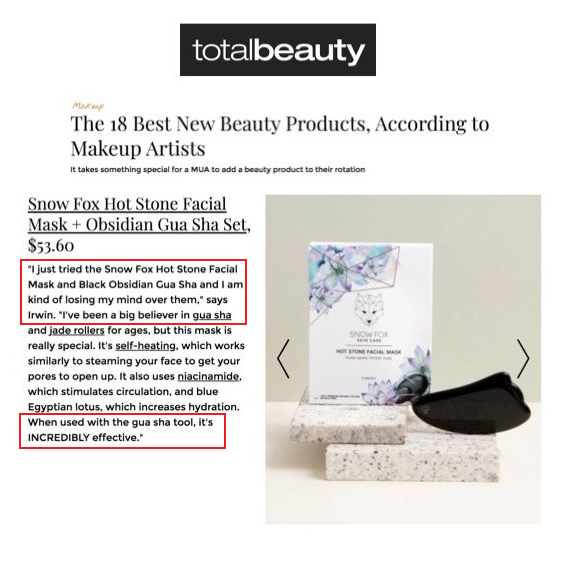 A Hot Stone Facial Experience in a Sheet Mask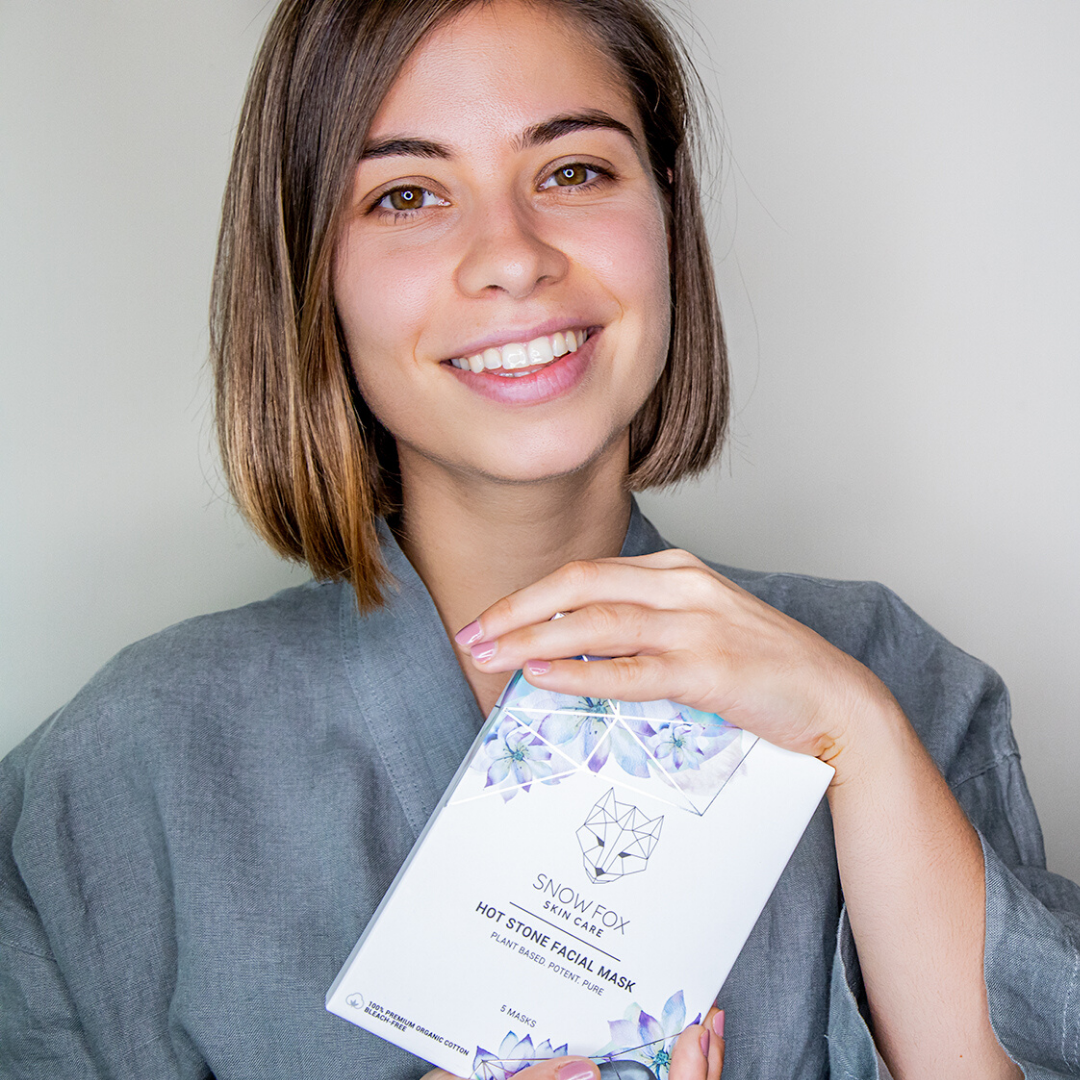 Active Masking Serum Ingredients:
Zinc to help calm breakouts while relieving redness
PAD minimizes lax pores and regulates sebum production
Copper Tripeptides for a smooth, firm and bouncy glow
Blue Egyptian Lotus to rebalance natural oils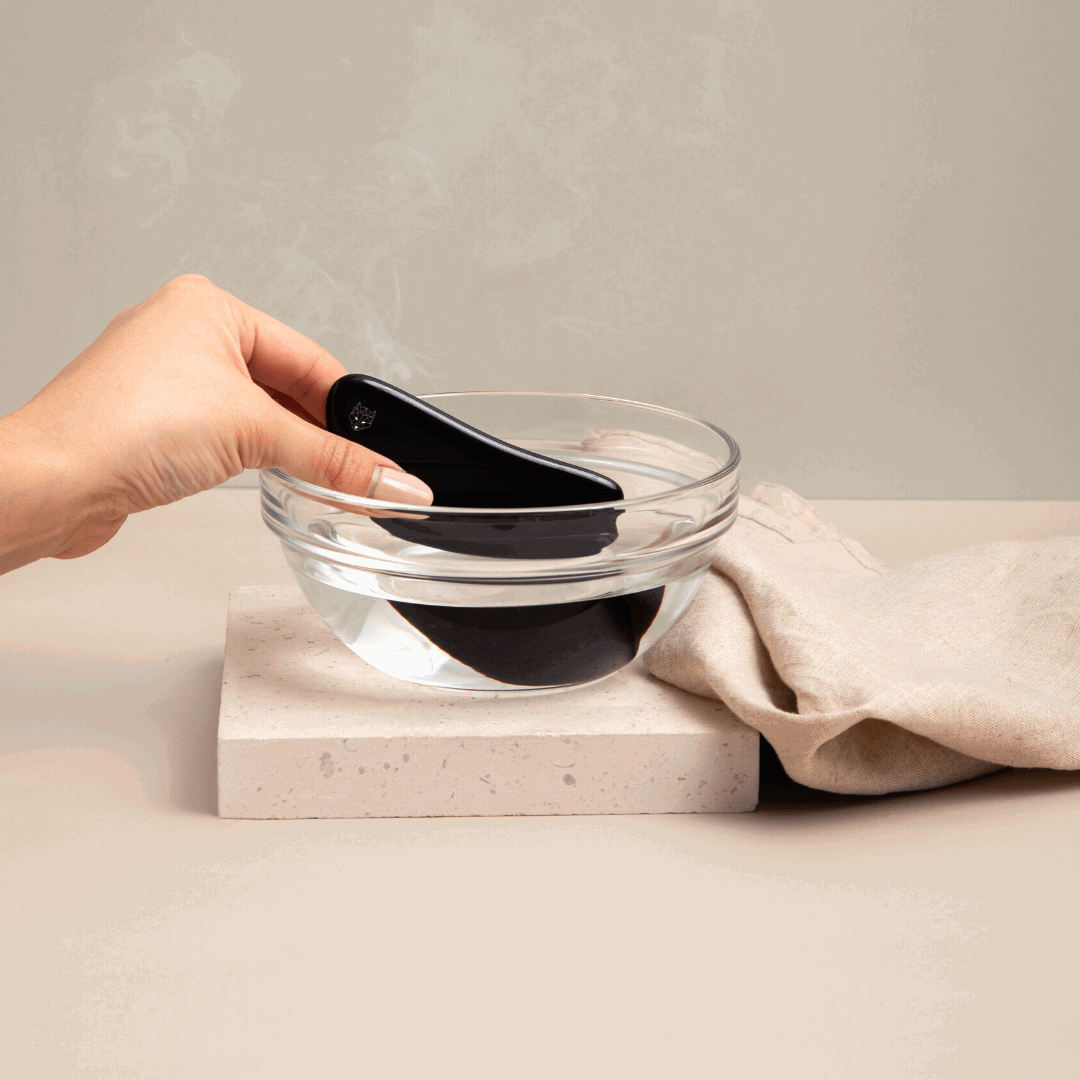 A Volcanic Hot Stone Element
Premium Black Obsidian Crystal naturally formed by lava
Excellent warmth retention properties
Acts as a hot compress over the sheet mask to maximize serum absorption
Four points that can be used to pinpoint facial massage
Warmth stimulates the pores top open up and help absorb serum better
CLEAN KARMA: OUR EARTH FIRST POLICY
As a beauty brand, we care about you and our environmental impact as producers.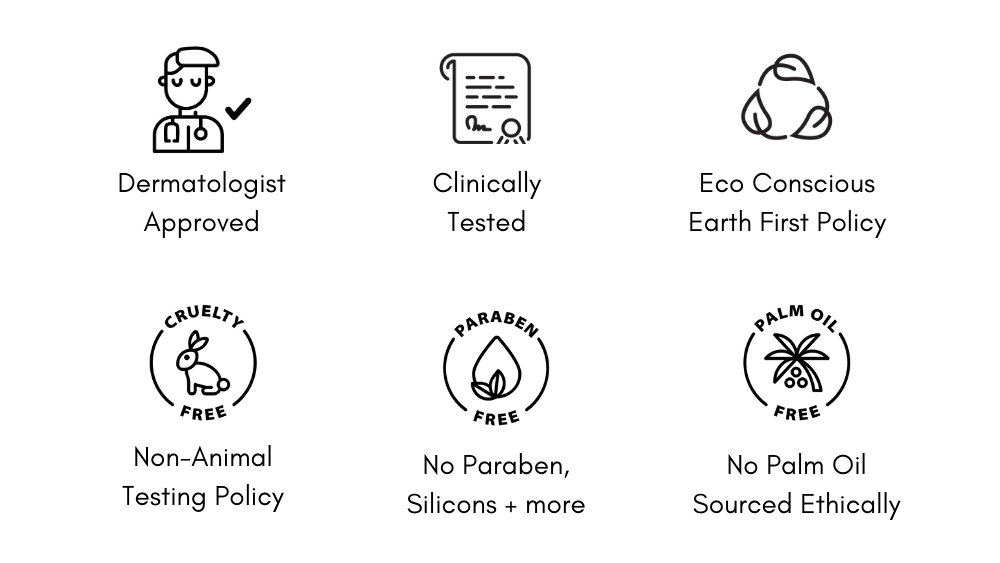 How To Use
Soak The Gua Sha in warm water (110F/43C) for 1-3 minutes.
Place the Sheet Mask over cleansed, dry face. Press the heated Gua Sha over your sheet mask, focusing on pores and blemished areas. Gently massage to relax and de-puff. Rinse off with cooled water after 20 minutes.


Our Happy Customers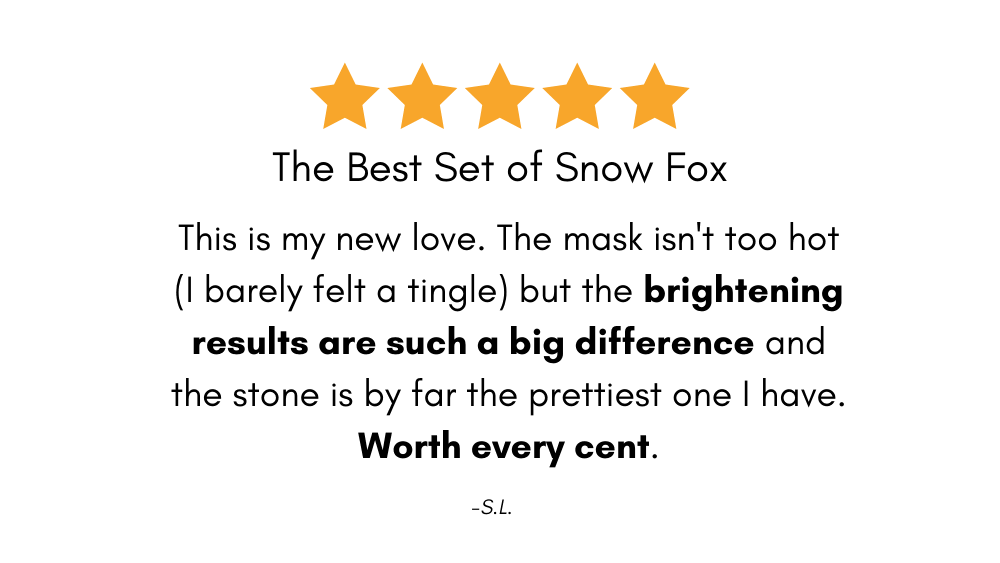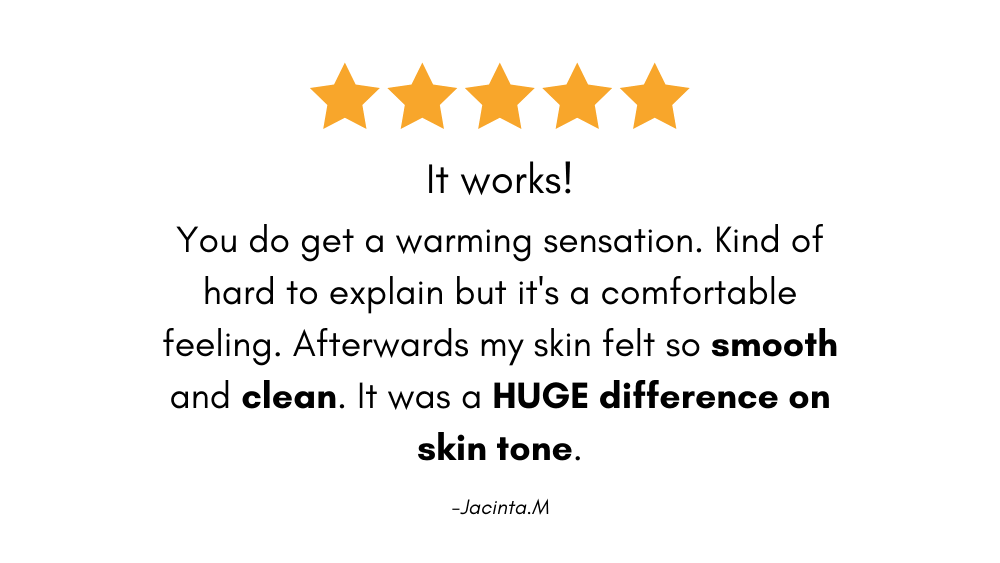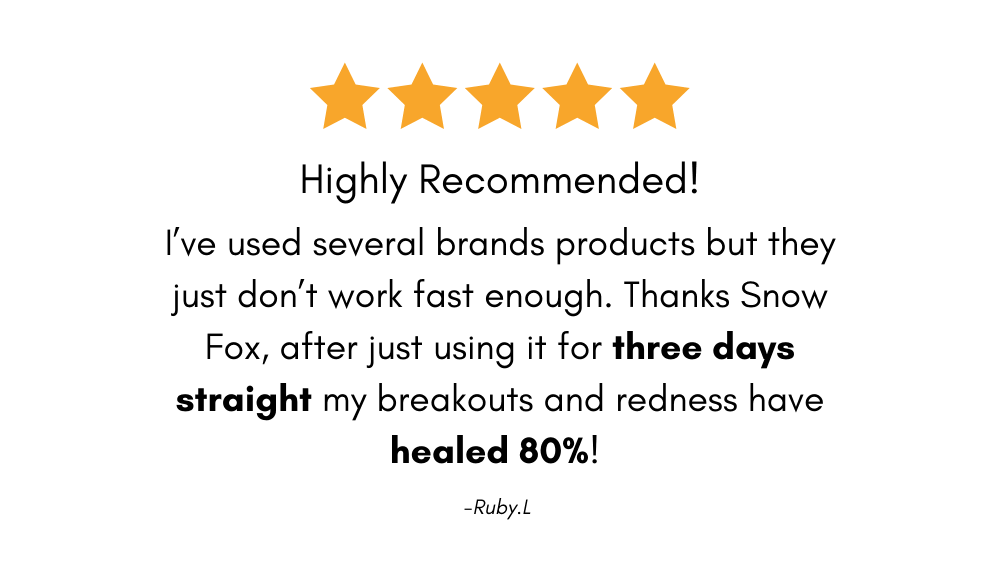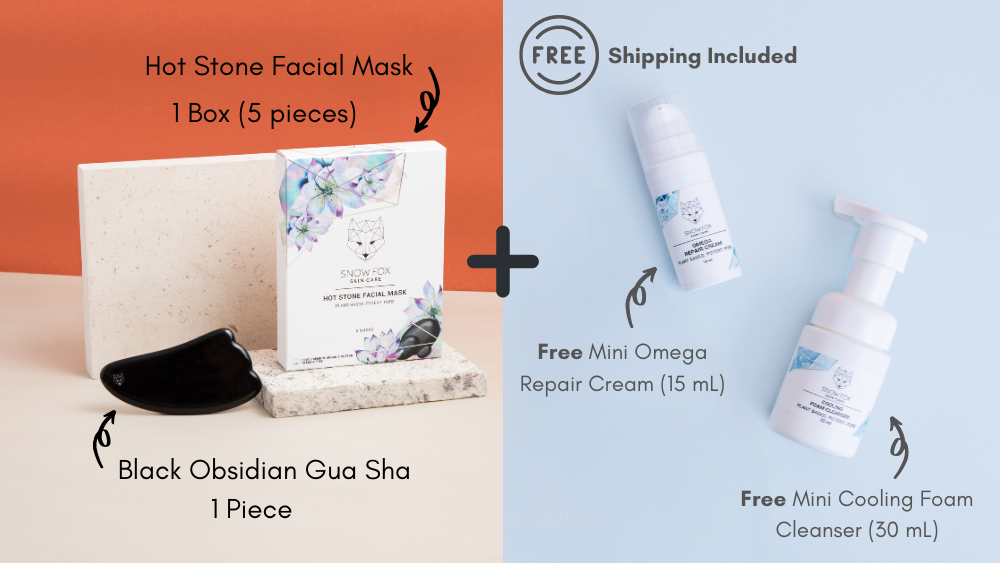 Snow Fox Skincare is a high performance, problem solving skincare line. Founded by Phoebe Song, a Rosacea patient, this strictly botanical range has mastered the art of clean potency - delivering visible results without harsh chemicals, perfumes or dyes. Dermatologist approved and clinically tested.