Forest - A warm, woody scent with notes of Cedarwood, Ylang Ylang and Geranium
Orange Blossom - A floral & citrus scent with notes of Bergamot, Fleur d'Orange and Chamomile
Lavender - A sweet, floral scent with notes of Lavender and Geranium
REPAIRS WITH VITAMIN E COMPLEX
Two forms of Vitamin E help minimize pigmentation, hydrate and support skin recovery and defense
NOURISHES WITH SHEA BUTTER
Rich, nourishing hydration that tones, softens and conditions the skin
HYDRATES WITH HYALURONIC ACID
Plumps, hydrates and helps to soften the look of wrinkles
"I had some really bad pigmentation from being sunburnt on a beach trip. I was so busy with my kids that I forgot to put sunscreen on my hands. Honestly thought that they'd be permanent, but after a month of daily use, the spots were completely gone. Skin is such an amazing organ, with the right help it can really heal itself." -Phoebe
"My skin immediately plumped up and didn't feel oily or sticky at all. Love the scent and the bottle's very lightweight. I am a nanny so I can't use very slippery creams as I'm always holding baby bottles etc. but my hands are so dry." -Nancy W.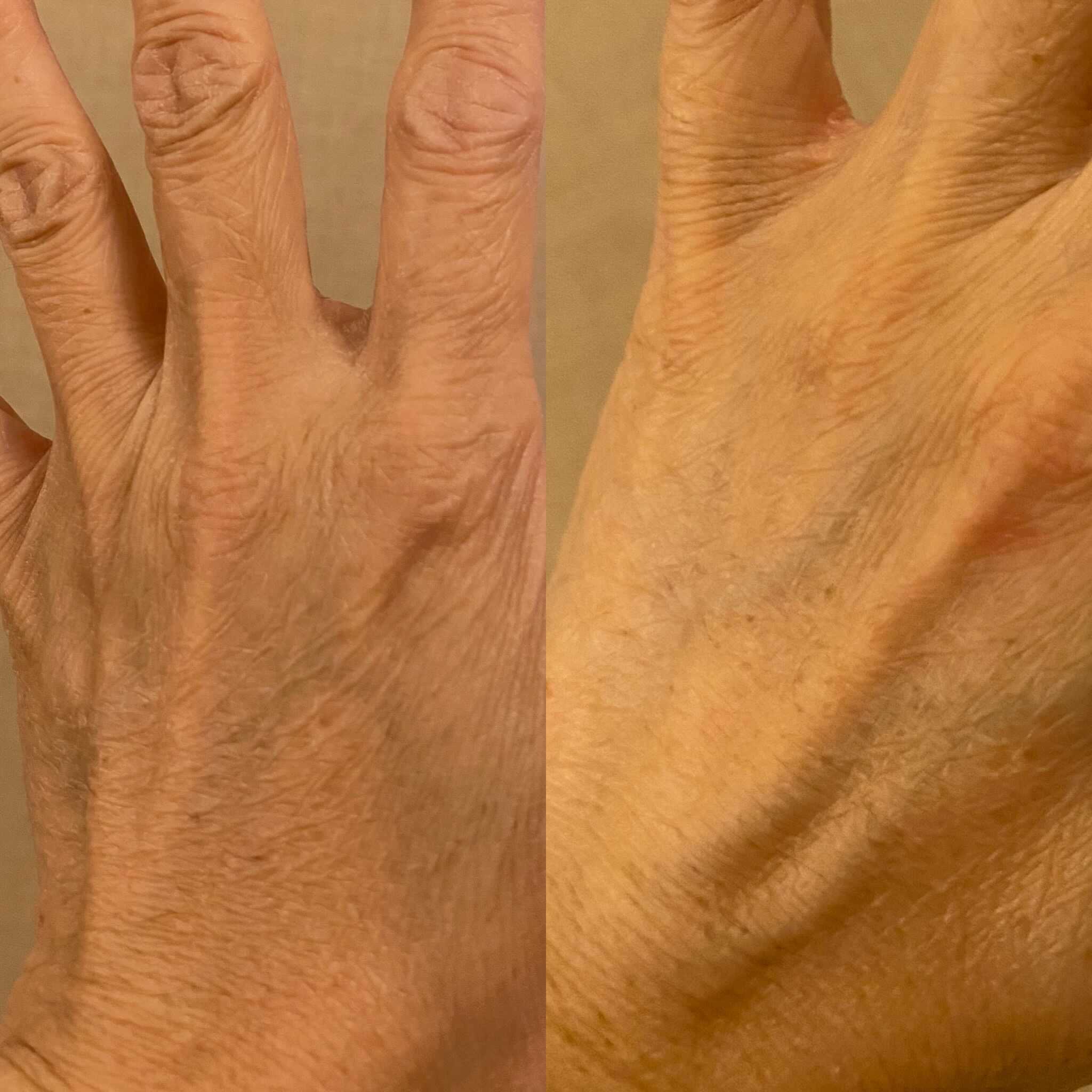 very good cream, don't like the packaging
I feel like this bottle wastes a ton of product because when its almost empty I found it very difficult to get the last bits of cream out. Such a pity as the cream itself is fantastic and not oily at all (I hate leaving smears on things), soaks in and plumps the skin up, smells gorgeous. please change the bottle.
Best of the best hand creams
Easy to use - effective in hydration of hands - pleasant scent - wonderful for taking along in handbag and a super gift item !
really good cream with beautiful cedarwood scent
The cream has helped my dry hands out a lot but the best thing about it by far is that it's a luxuriously beautiful scent that doesn't irritate my skin. I love that it is natural. I can tell that there is a good amount of natural essential oils in the formula because a few drops of the cream has a rich scent that doesn't smell perfume like or cheap at all.
love this company
I met Phoebe the founder and HAD to buy a ton of products afterwards. (She's so friendly and kind in person). This Forest hand cream is one of my top faves (after the Cherry Blossom mask) and I think I will be a lifelong user. My hands looked so different after ONE DAY of using it - just so much smoother and softer. The scent is so calming and I adore the smell of wood so this particular one stood out to me. I will definitely be a Snow Fox fan forever!
too small
love the cream but used it up in less than 2 weeks so I'm a bit miffed about the price