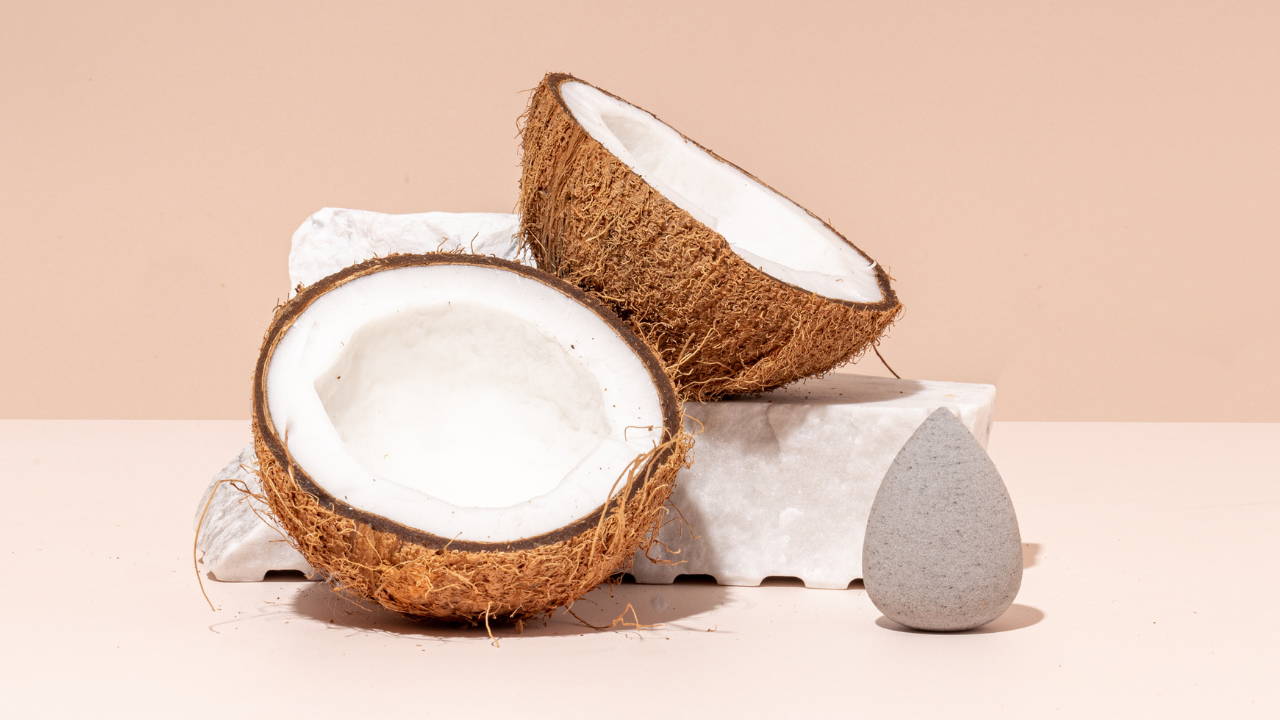 MADE WITH 50% UPCYCLED COCONUT SHELL
An eco friendly sponge made from a proprietary mix of Coconut Husk and degradable PU.
FREE OF ARTIFICAL COLORS & DYES
Its natural grey color comes the coconut husk itself, minimizing water + dye chemical waste and pollution in the production process.
*Due to natural properties of the coconut husk, color may vary between sponges.
The clear outer box is made from 100% biodegradable plastic. 100% vegan.
"I use it to apply my primer, foundation, concealer, powder, blush, bronzer and even my eyeshadow. I love a multitasker and this eco blender definitely is one. The softest blender I have ever tried...stays fluffy and soft for hours!" - Taislany
Recommend
Excellent blender, better than other brands!!
my go to sponge
sooooo soft, easy to use and my foundation is never cakey with this blender. Switched out my beauty blender for this, it's really good especially if you get it on sale so its totally worth it IMO
Soft and applies excellent
I am addicted to this sponge now, it's so much softer than the other ones I've tried and it blends my foundation so well
ripped after two weeks
I loved mine at first, it's true that its super soft and blends really well but for $14 this thing should last longer than two weeks??!! Litereally tore when it was like new, this is ridiculous. Will be msging them for a replacement, not sure if other poeple had the same problem as me?
Coconut Blender
It really does make foundation glide on like it's airbrushed. It makes my pores disappear, there's no streaking, no blotches and my make up looks so evenly spread that people can't tell I'm wearing several layers. I even use it for cream eye shadows. Minus 1 star because it took two weeks to ship to me. Hope they will stock these in some stores so I don't have to wait.