100% Latex free foam made from non-fossil fuel origins, 50% coconut husk powder, 50% proprietary PU blend

This eco friendly make up blender is luxuriously soft, bouncy and perfectly suitable for sensitive skin. Use damp or dry.

MADE WITH 50% UPCYCLED Coconut SHELL

An eco friendly sponge made from a trademarked material mix, CocoLuxe Foam.
free of artifical colors & dyes
Its natural grey color comes the coconut husk itself, minimizing water + dye chemical waste and pollution in the production process.

*Due to natural properties of the coconut husk, color may vary between sponges.

The clear outer box is made from 100% biodegradable plastic. 100% vegan.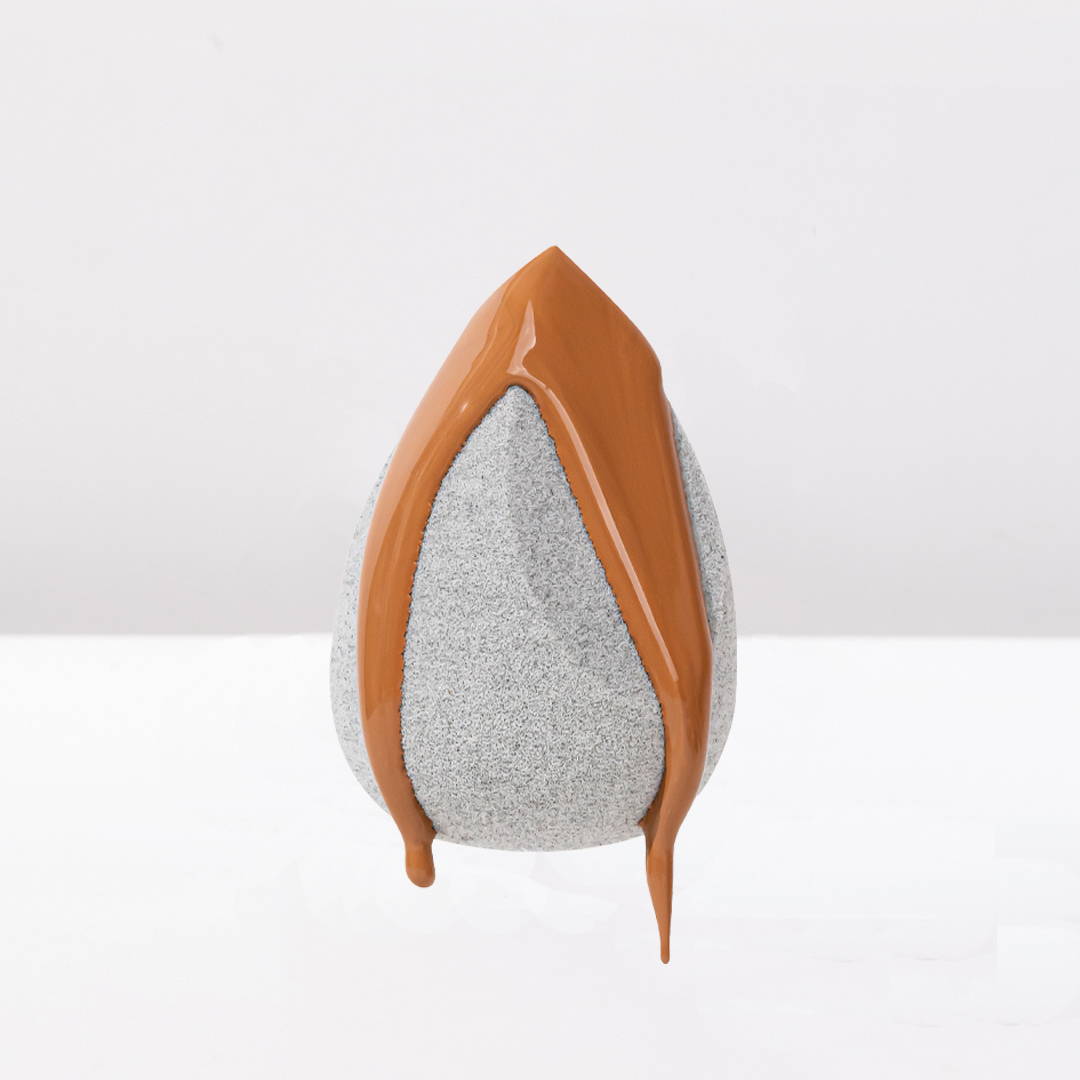 Wet sponge under running water, squeeze out any excess water until damp


Use the pointed tip for precise cover ups, the flat edge for highlight and the rounded bottom for blending foundation


Add liquid foundation or BB Cream directly onto the sponge or onto face


Dab to blend product into skin. Can be used damp or dry.


Rinse after each use and replace sponge after 3 months for best hygiene

Yes you can, however we suggest using it damp to get it even softer and fluffier. For dry skin, we recommend using it damp with water or a hydrating tonic for a boost of hydration.

Is this product safe for pregnant or breastfeeding women?
What's the best way to dispose of the Coconut Blender?

You can dispose it into the plastics recycling. The coconut husk naturally degrades and the remaining PU can be recycled.
Add a few pumps of Omega Repair Cream into your liquid foundations before blending product in for a seamless look with extra nourishing. Spray or soak the Coconut blender with a hydrating tonic for another boost of hydration.

ripped after two weeks
I loved mine at first, it's true that its super soft and blends really well but for $14 this thing should last longer than two weeks??!! Litereally tore when it was like new, this is ridiculous. Will be msging them for a replacement, not sure if other poeple had the same problem as me?
Coconut Blender
It really does make foundation glide on like it's airbrushed. It makes my pores disappear, there's no streaking, no blotches and my make up looks so evenly spread that people can't tell I'm wearing several layers. I even use it for cream eye shadows. Minus 1 star because it took two weeks to ship to me. Hope they will stock these in some stores so I don't have to wait.
5 stars
Best make up blender for sensitive skin.
Professional grade
I am a professional MUA and this has been a game changer. I use it on all my clients as well as skin care models that require a natural glowing look close up on lens. This was gifted to me by the brand but I have already recommended it to a lot of people for purchasing as everyone should have this at home!
good result for skin
Does not hurt my sensitive skin. No strong perfume. Make up looking good.