Place in fridge beforehand to make it EVEN colder (customers have done this after a hot day at the beach).
Fit sheet mask over clean, dry face. Tuck in any excess material under the chin. Use the Snowy Jade Gua Sha on top of the sheet mask to speed up absorption time and amplify benefits.
Let sit for 10-15 min then remove sheet mask and pat the remaining serum into skin or wash off.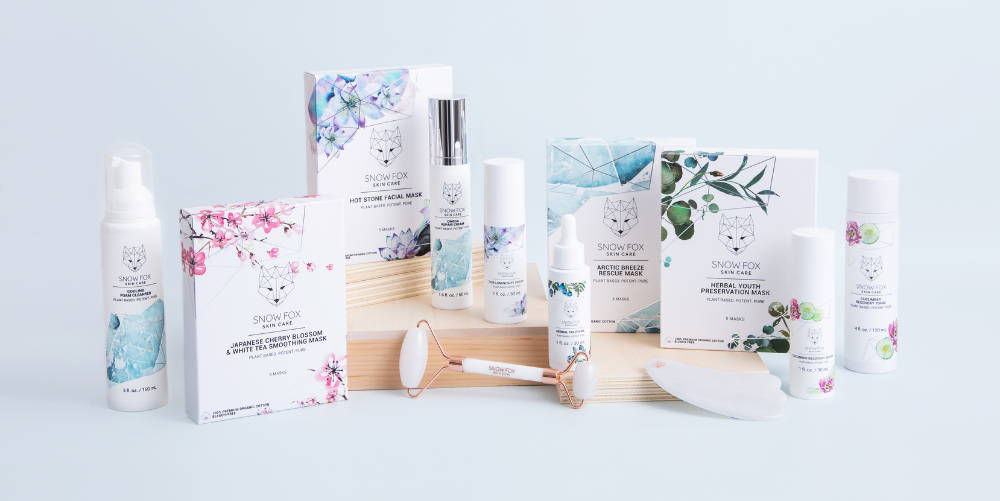 Founded by a Rosacea patient, Snow Fox Skincare is a clean, problem solving skincare line that is clinically proven to be suitable for sensitive skin. Dermatologist approved, Snow Fox products aim to achieve real, visible results without the use of harsh preservatives, artificial fragrances and colors. As conscious beauty brand, our products are always packaged in sustainable or recyclable materials and cruelty free.