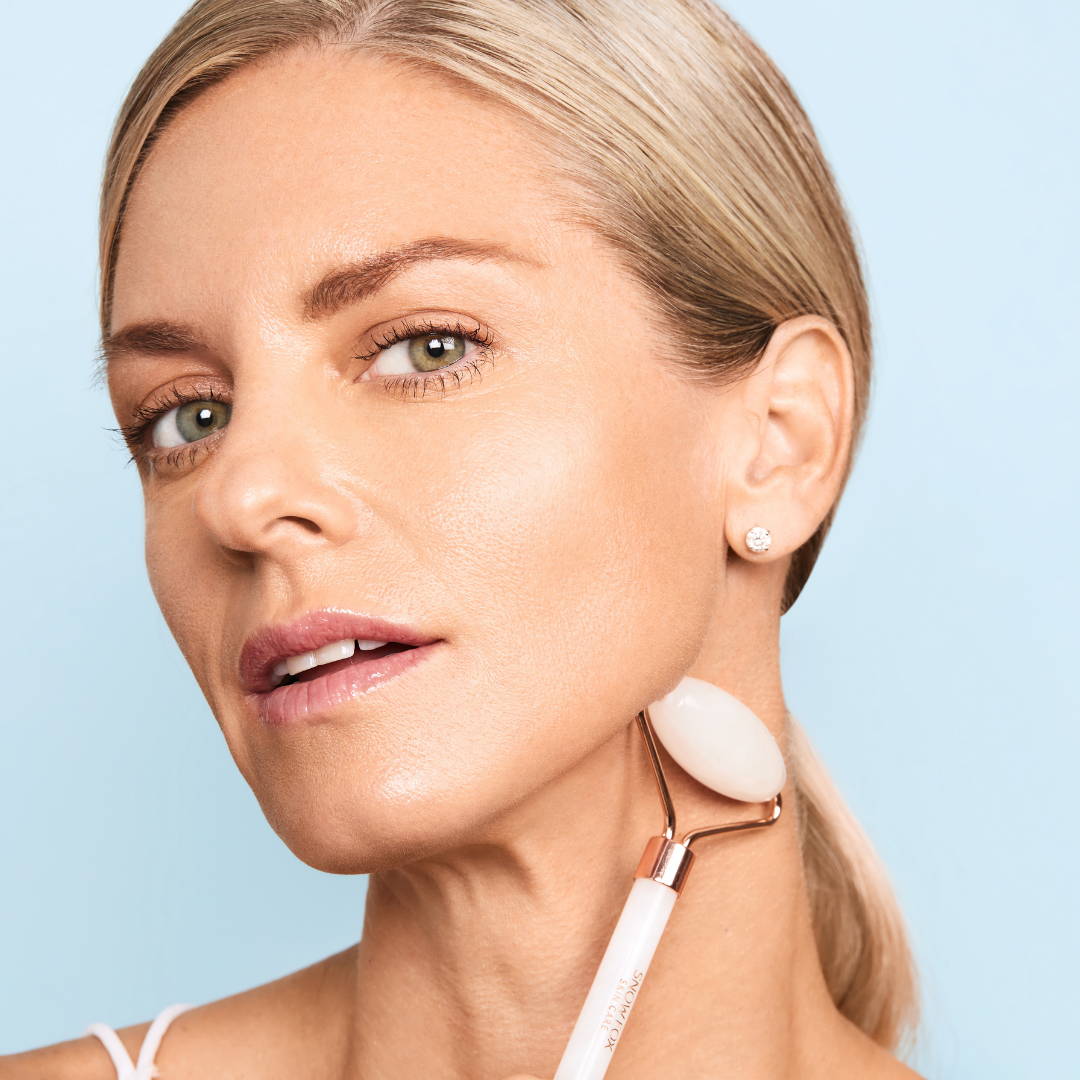 Renowned for its use among empresses, matriarchs and nobility, White "Snowy" Jade is used in Feng Shui for enhancing focus, determination and will power. It is believed to be a protective stone, warding off negative energies from others such as bad intentions, gossips and jealousy.
Use it as a facial massage tool to help de-puff, de-stress and enhance your skincare routine!
100% GENUINE HAND CARVED JADE
Our Snowy Jade Facial Rollers are hand carved out of naturally formed blocks of jade stone. We do not artificially color or dye our jades, meaning that sometimes, there will be natural color variations or other imperfections in the stone.
NATURALLY COOLING AND SOOTHING
White Jade unique in its ability to retain both heat and cold equally well. Its versatility makes it a useful beauty tool for both warm or cooling treatments.
BELIEVED TO ENHANCE FOCUS AND WILL POWER
Renowned for its popularity in the Imperial Courts of ancient China, White "Snowy" Jade is used in Feng Shui for enhancing focus, determination and will power.
"I like that it can be used warmed up or cold but the most important thing for me is that it doesn't drag on the skin and glides beautifully even with minimal oil."
-Ada Pun
beautiful but price is high esp no free shipping
I was still charged $5 for shipping for a single facial roller! it's a beautiful crystal roller though, doesn't look like my other jade pieces but it does look like real white jade (I checked online and most white jade rollers look fake, this one does look like the colors of professional gem stones you see in antique stores) either way $45 in total for one piece was hefty
rare stone
have looked everywhere for a real white jade roller and am so happy to find that they have both gua sha and roller! my shipping took a while but probably due to the pandemic, when I finally got my order it was so beautiful to look at and open up. it comes with a helpful diagram inside and some very informative details. extremely impressed and happy with my purchase.
love
beautiful stone. I am a professional in the beauty industry and this is worth the purchase. I am waiting for sales season to get more skincare.