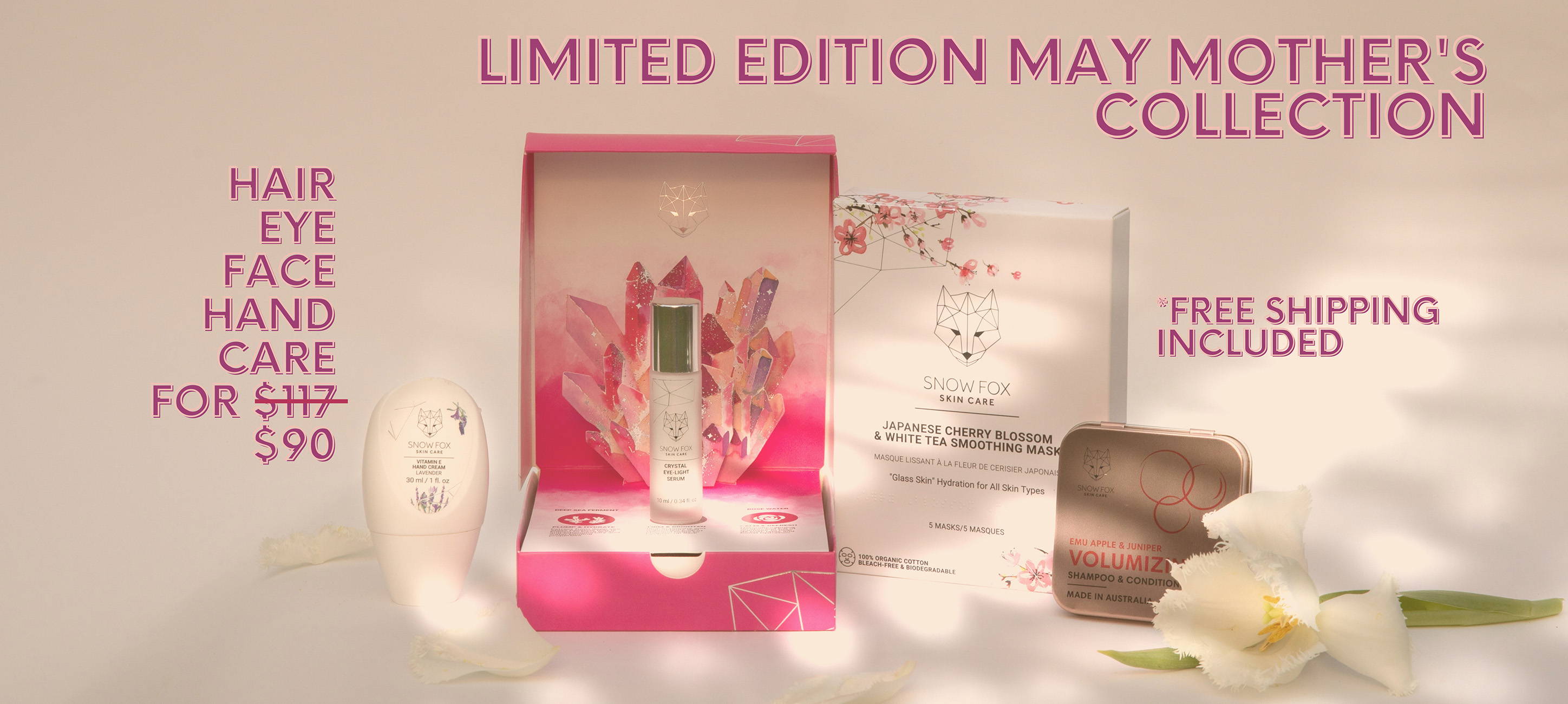 May Mother's Day Limited Edition Collection
Gift meaningfully, with a curated collection that includes luxuriously paired haircare, hand care, skincare and eye care.
This collection includes:

Japanese Cherry Blossom & White Tea Smoothing Mask

— 5 sheets for plump, smooth and hydrated skin with the freshest scent of Cherry Blossoms from Kyoto



Volumizing Shampoo & Conditioner Treatment Bar

— 1 Volumizing Hair Treatment Bar to bring life, bounce and shine back to hair while clarifying the scalp with Australian botanicals



Crystal Eye-Light Serum Roller

— 1 massaging rose quartz eye roller that releases an instantly brightening and lifting rose serum to help de-puff, roll away stress and deliver nutrients effectively around the eye area



Vitamin E Hand Cream (Lavender)

— A pocket sized, hyaluronic acid based hand treatment with two forms of Vitamin E to nourish dry hands without greasiness, while naturally scented with Australian Lavender oil
Free shipping included, for a beautiful care package at amazing value.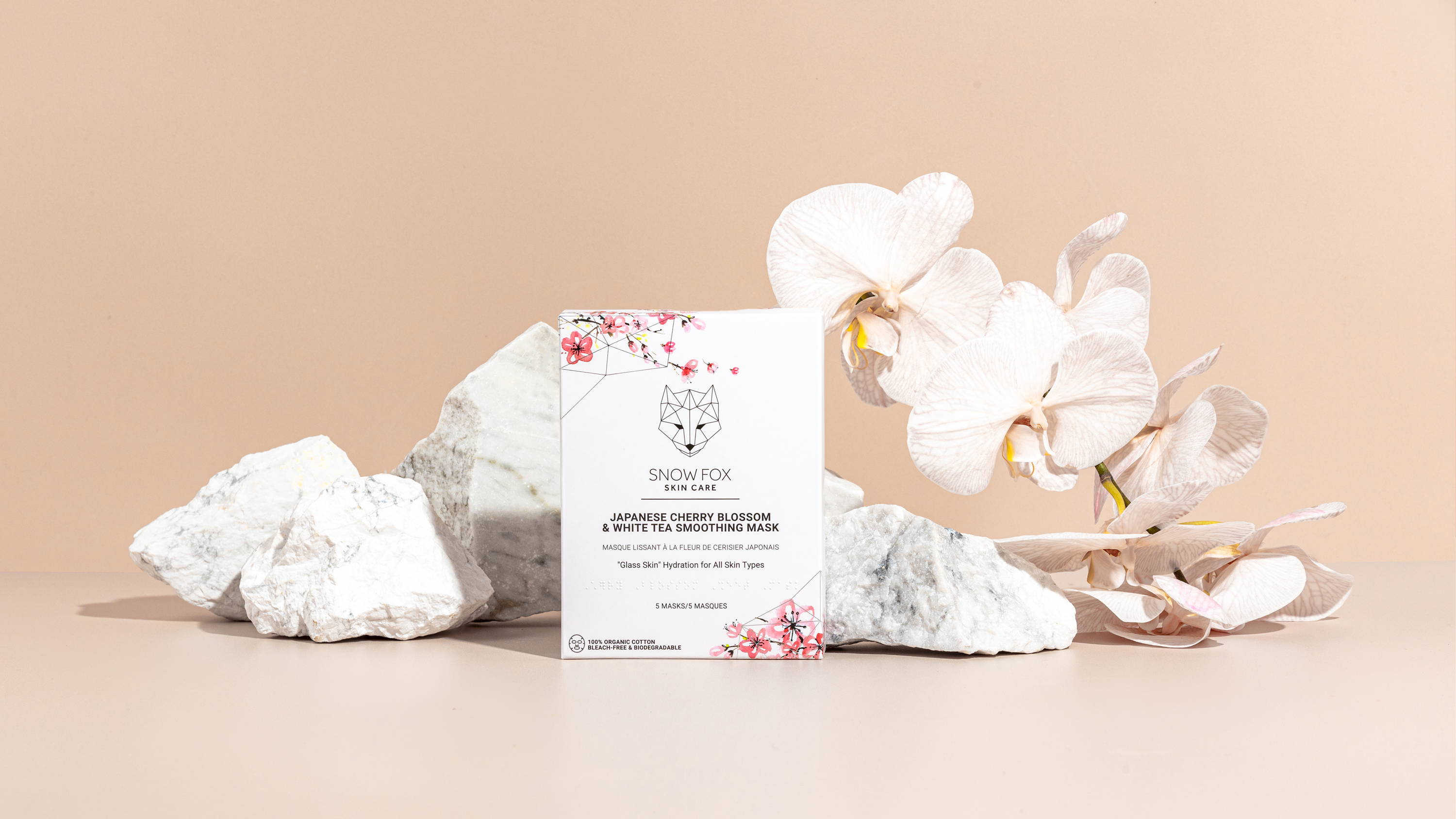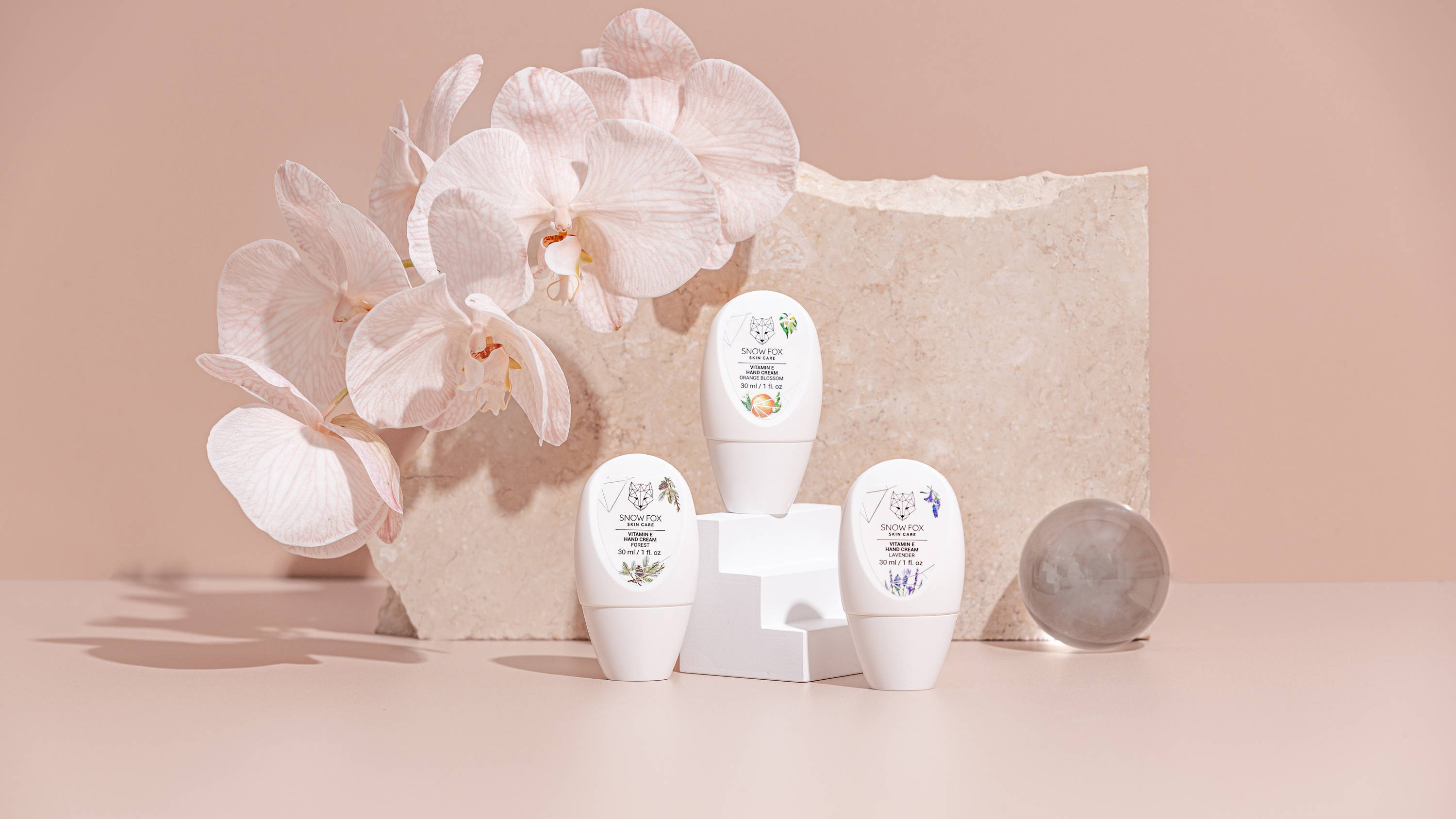 Japanese Cherry Blossom & White Tea
Smoothing Mask
5 sheets — worth $35
This skin texture enhancement mask features antioxidant-rich Yoshino Cherry Blossoms from orchards in Kyoto, Japan, and gives you an instant skin smoothing and plumping effect for a glossy, dewy glow known as the "Glass Skin" look in Asia.
Vitamin E Hand Cream
(1 fl. oz / 30 mL) — worth $14
Enriching Vitamin E complex hydrating cream scented with Australian Aromatherapy oils
A lightweight, non-greasy formula that absorbs fast and provides lasting nourishment and protection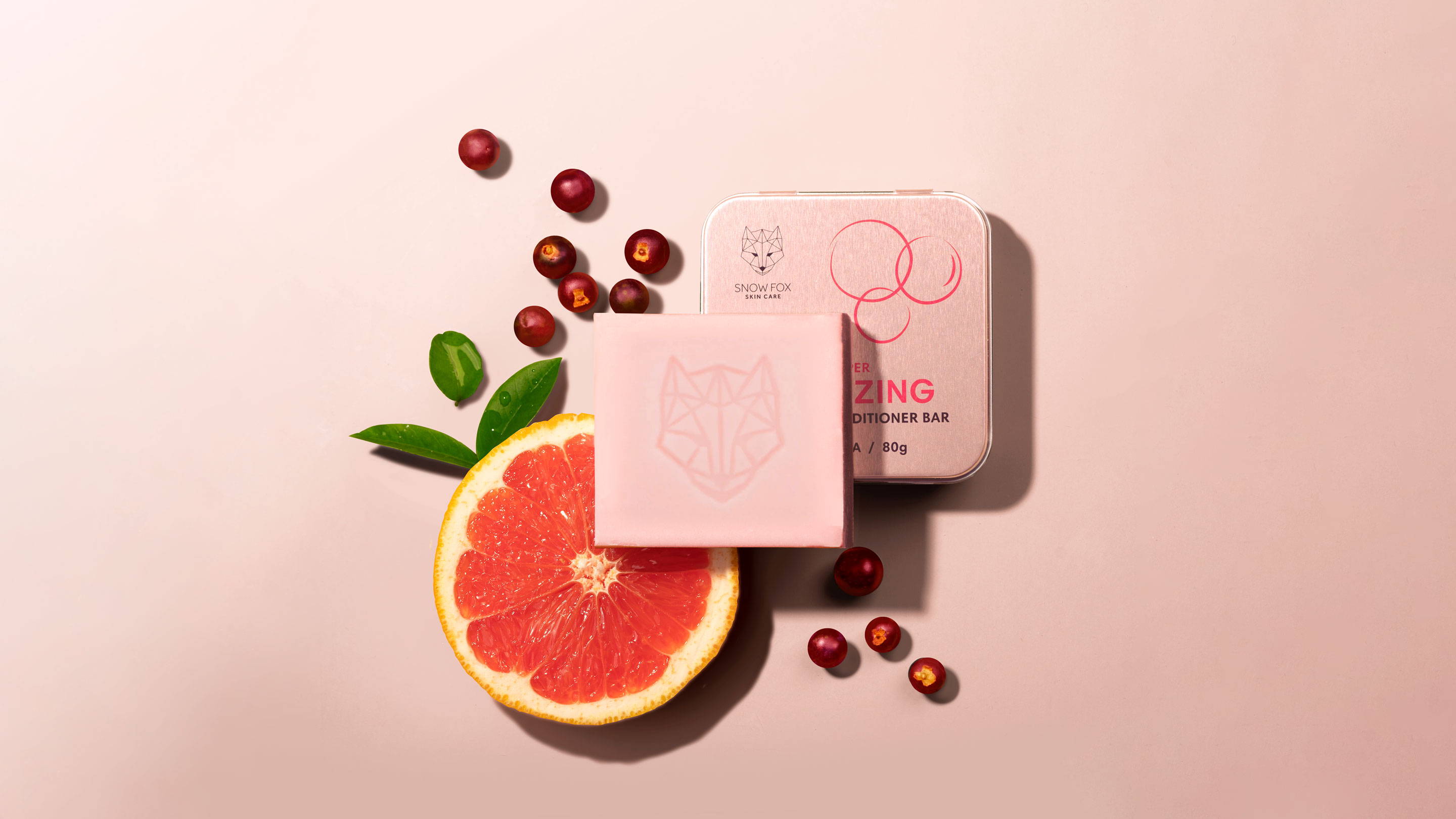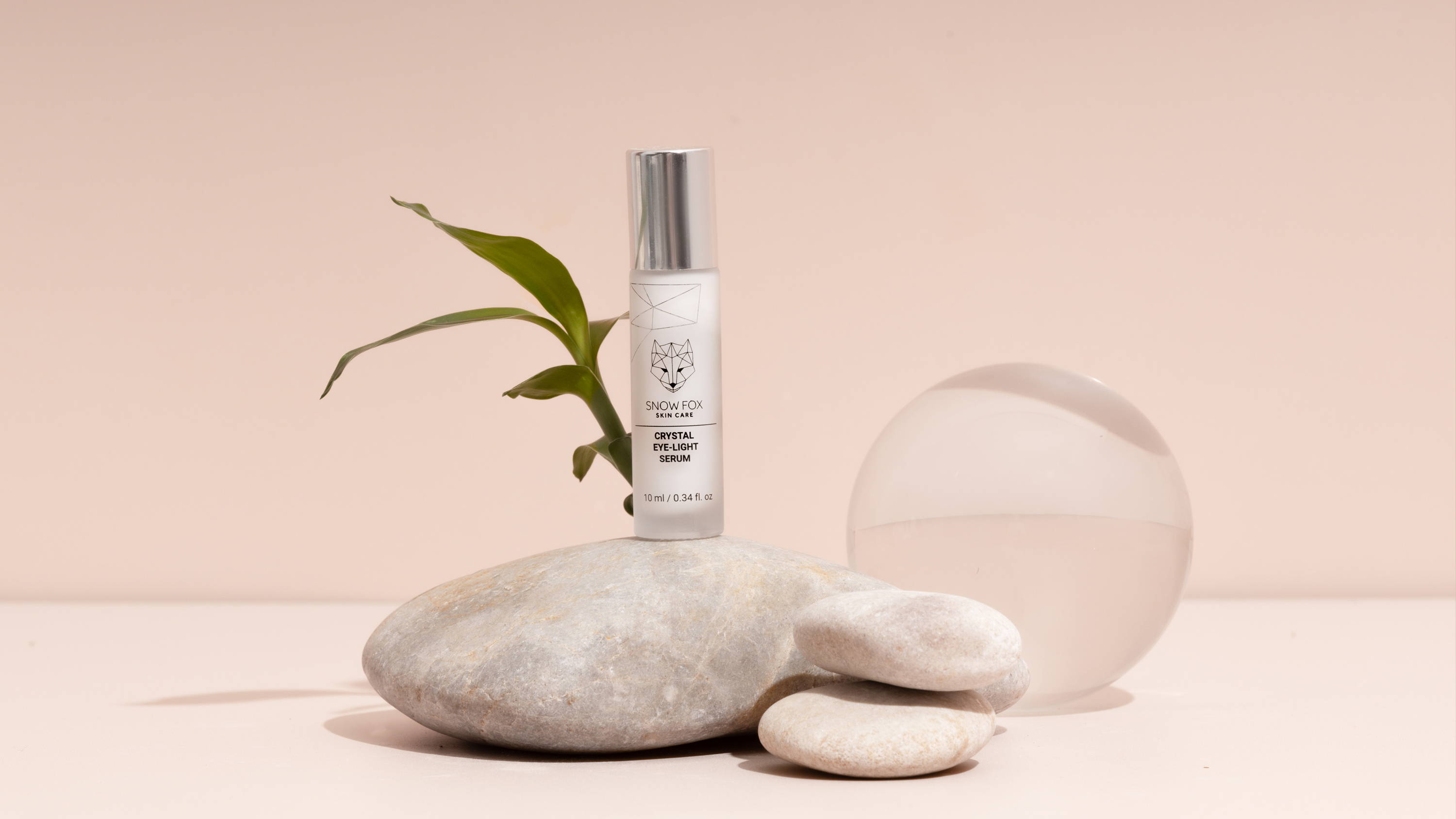 Volumizing Shampoo & Conditioner Bar
1 piece — worth $24
Enriched with Emu Apple extract, Lemon Myrtle oil and Juniper Berry oil to revitalize dull, thin or flat hair. Ideal for those with oilier scalps.
LiftBright™ Crystal Eye-Light Serum Roller
0.34 fl. oz. / 10 mL — worth $38
A rose water based, rolling eye serum that instantly lifts, plumps and brightens the look of skin, A trademarked complex for instant lifting, plumping and hydration that can last for hours.