Self care, self love: The Goddess Stone

Accentuate Natural Contours

Maximize Product Absorption

An ancient Asian beauty tool that's stayed popular all throughout history, this facial roller is made with dual roller ends for versatility, non-squeak silicone insets for durability and carefully hand carved rose quartz crystal.

100% genuine hand carved crystal
Our Rose Quartz Facial Rollers are hand carved out of naturally formed blocks of gem stone. We do not artificially color or dye our crystals. Authentic crystals stay cool to the touch and don't warm up immediately. No two pieces look the same and the stones have a naturally variable color that sometimes may look ombre.

Naturally cooling and soothing
Rose Quartz is known as a "Cold" stone and can retain coolness for a cooling, soothing facial rolling experience to help maximize product absorption, accentuate natural contours thus reduce puffiness.
believed to promote spiritual healing
Rose Quartz is one of the most popular crystals in the world of Fengshui and Crystal Healing therapies, used by experts to cleanse negative auras caused by emotional negativity and electrical pollution. It is also believed to promote spiritual healing, luck in romance and charismatic charm.
Natural Rose Quartz, metal alloy components, silicone inset components

How to use your Crystal Facial Roller
How to use your Crystal Facial Roller
Known as the "Goddess" Stone for its symbolism of Venus and Aphrodite, this beautiful pink crystal is commonly used in both Eastern and Western therapies such as Crystal healing and even Feng shui. It's believed to be one of the most effective natural stones for removing "electrical" pollution, negative auras and communication or emotional blockages.

We suggest using it as a facial massage tool to help de-puff, de-stress and enhance your skincare routine!

View Lymphatic Facial Drainage Diagram


"I am a certified crystal healer so I know what real crystals should look like. This is truly a beautiful Rose Quartz piece, the colors and stone quality is fantastic." -Adelaide D.
Place Sheet Mask over cleansed, dry face or apply facial oil or serum all over the face and neck.
Roll upward and sideways, focusing on puffy areas, such as the cheeks and under eyes.
Gently massage your smile lines and forehead. Let sit for 10 mins then pat the remaining serum into skin or wash off.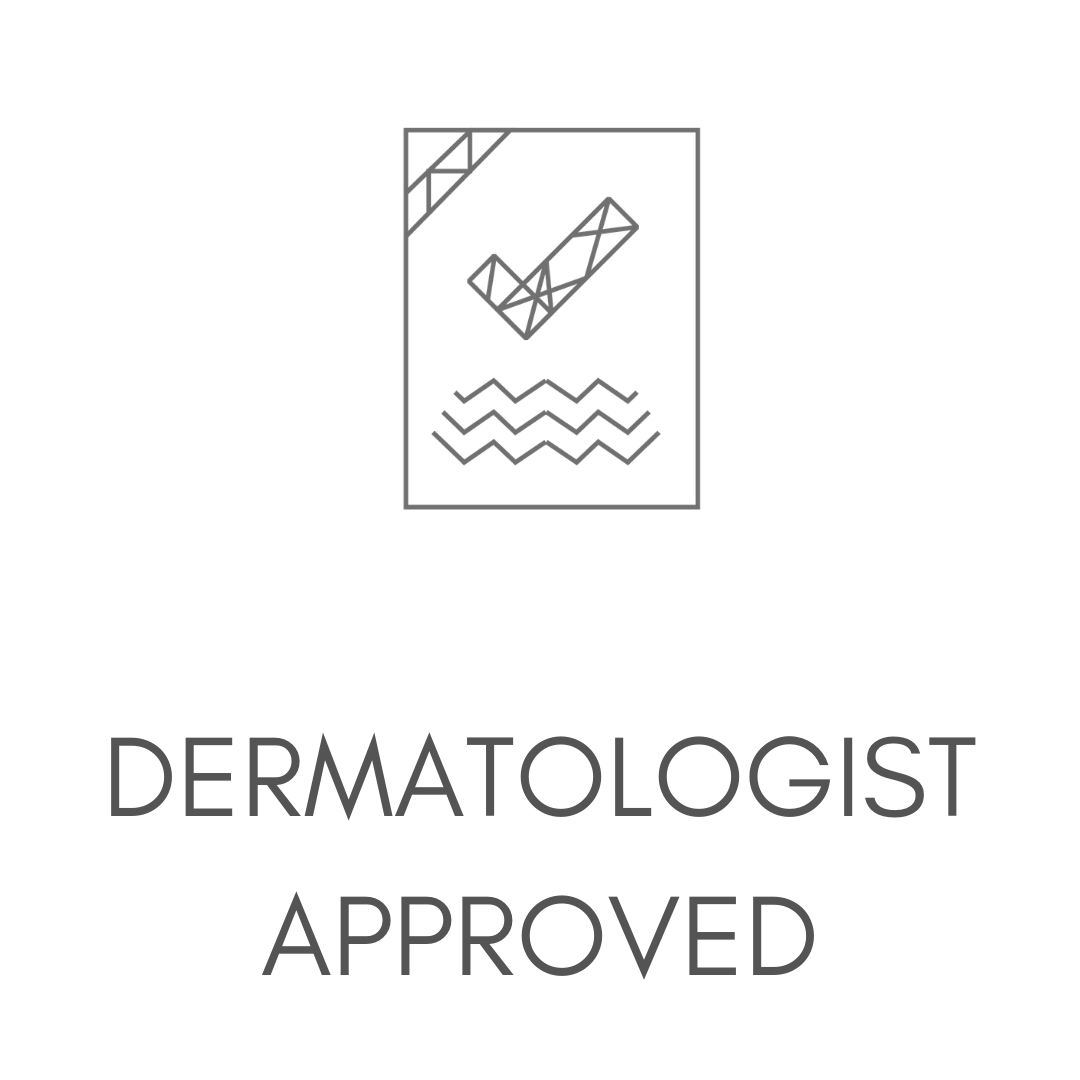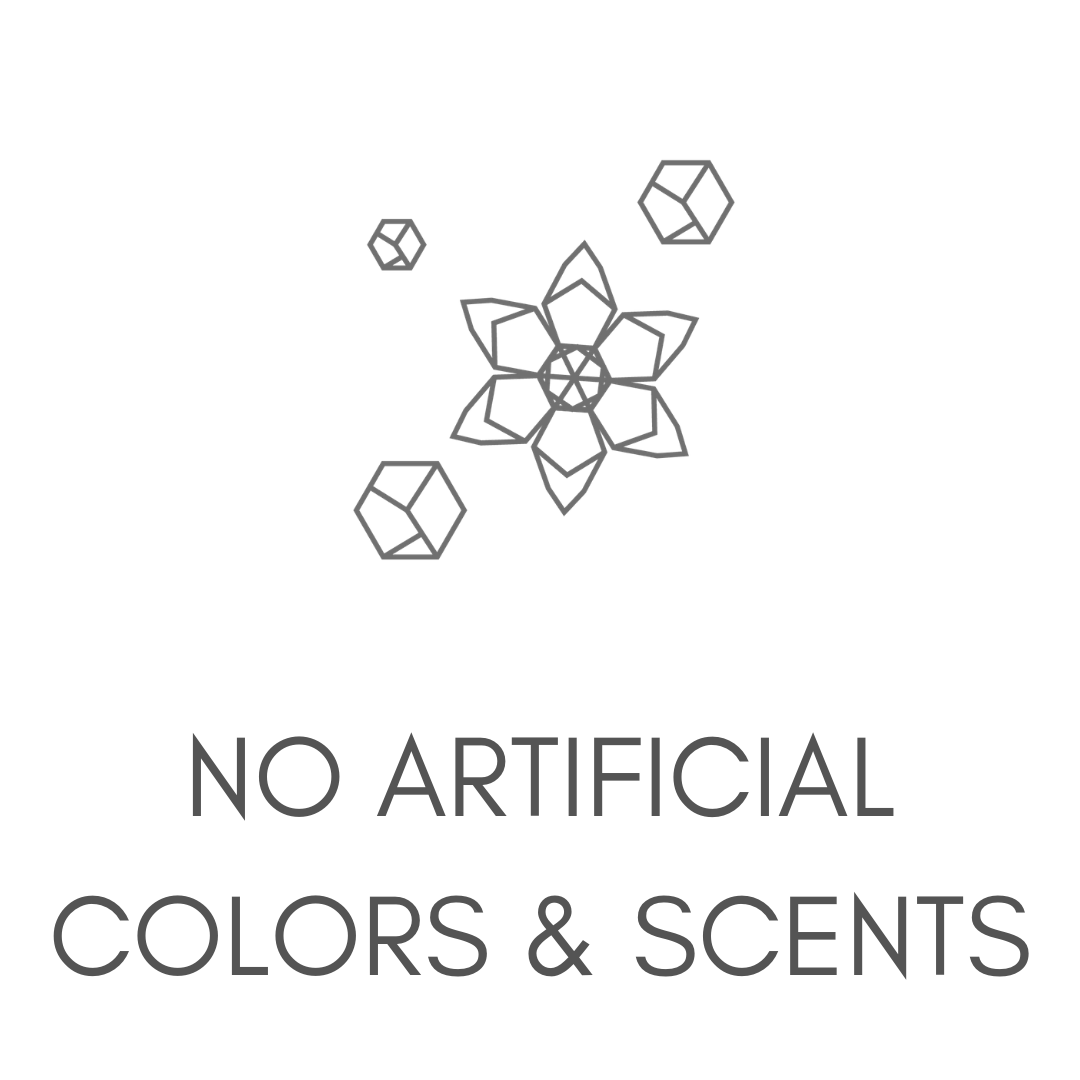 What's the different between the Roller and Gua Sha?
Both the facial roller and Gua Sha can be used to massage, de-stress and de-puff the face while speeding up product absorption, however the Gua Sha can also be used to "scrape" across lymphatic points under the chin, along the neck and shoulders. A Gua Sha can also be used on the body, whereas Rollers were traditionally made for the face and neck only. Rollers are traditionally used cold, while Gua Shas are warmed up for massage.
How often should I use this Facial Roller?
We recommend facial rolling on top of a sheet mask 2 to 3 times a week, however it is totally find to use it daily with or without a serum or facial oil.

Why is my Rose Quartz Roller not fully pink?

Please note that we do not artificially color or dye our crystals, meaning that there will be natural color variations or other imperfections in the stone. No two pieces will look perfectly identical as these are hand carved out of naturally formed blocks of gem stone.
Is this product safe for pregnant or breastfeeding women?
Any Facial Roller Tips and Tricks?
Use with Serum, Sheet Masks or Oil for best results. Cut down Masking time by rolling over the sheet masks. Put roller in fridge for extra cooling.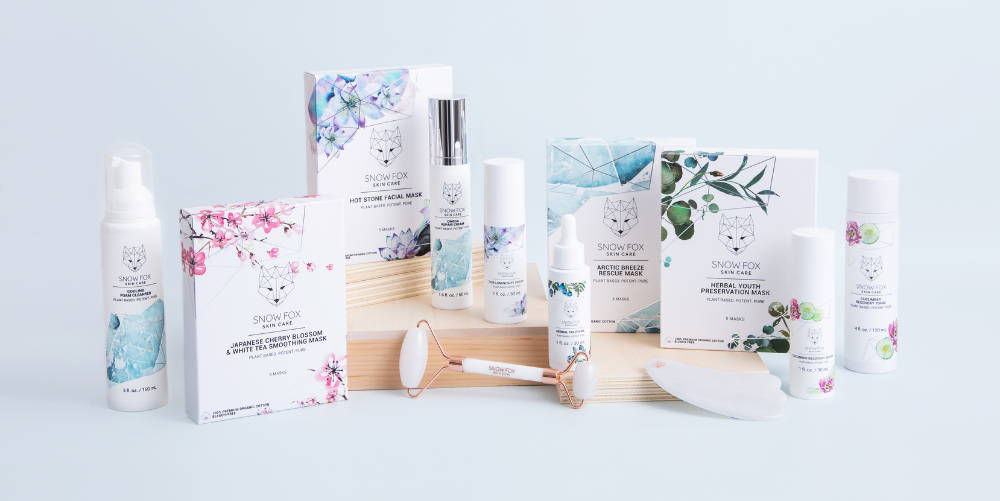 Founded by a Rosacea patient, Snow Fox Skincare is a clean, problem solving skincare line that is clinically proven to be suitable for sensitive skin. Dermatologist approved, Snow Fox products aim to achieve real, visible results without the use of harsh preservatives, artificial fragrances and colors. As conscious beauty brand, our products are always packaged in sustainable or recyclable materials and cruelty free.
Rose Quartz Facial Roller
Better than expected
I bought after seeing on IG, but was very happy to see that the roller looks better in real life than even on their own photos! My roller is almost a white and pink ombre, so I think I got a uniquely special part of the stone. It is nothing like the rose quartz I typically see in stores. When I took my roller on holiday with my girlfriends, we all have similar rose quartz rollers but everyone could tell which one was mine without even looking at the logo, because mine has that beautiful color which starts light pink to darker pink. I am not sure if everyone gets this kind of ombre roller though, I did ask my other friend who order the same product after me and her roller is more evenly pink. I think this is just the way natural rose quartz is but if you are lucky enough you will get such pretty pieces of actual premium rose crystals from this company!
Good customer service
I like the quality for price. However, it was broken the first time I got it in the mail, but the company exchanged it for me immediately. Good customer service so I will still give good review.
Best roller I've ever had
The quality of this was so much better than I expected, especially for the PRICE! the Rose Quartz is icy cold, even when I leave it on my dresser. Just want to say that this is amazing value for price and thank you for not charging a rip off amount for something so good!
Real quality
I am a certified crystal healer so I know what real crystals should look like. After getting a few fakes online I nearly gave up until a friend bought this and showed it to me. I ordered mine immediately the next day. This is truly a beautiful Rose Quartz piece, the colors and stone quality is fantastic. It's such good quality that it stays cooler than all my other smaller stone pieces (just decorative) even when I leave it on my bedside. I've seen fakes or bad stones in rollers that cost double the price so I am genuinely so happy with this buy. Recommend 100% if you are serious about your crystals and don't want to be rolling heavy plastic on your face. Worth every cent.