Sleepy Neptune: A Deep Blue Sleep
Sleepy Neptune: A Deep Blue Sleep
The inspiration behind our new bath treatment ball
A Note from Our Founder:
As an entrepreneur, a mother and a wife, I often don't have enough sleep. But this isn't an uncommon problem, after all how many people do you know, including yourself, currently have trouble sleeping? Sleep deprivation due to low quality of sleep, stress or overwork is a modern disorder.
The Outlet For Stress
We all have different outlets for stress. As a creator, I always take inspiration from my surroundings in life. A part of me and my experiences can be found at the root of any Snow Fox product or packaging. For this particular item, it's related to my love of hot baths or hot springs. My grandparents still live 20 minutes from a local hot spring source in Taiwan.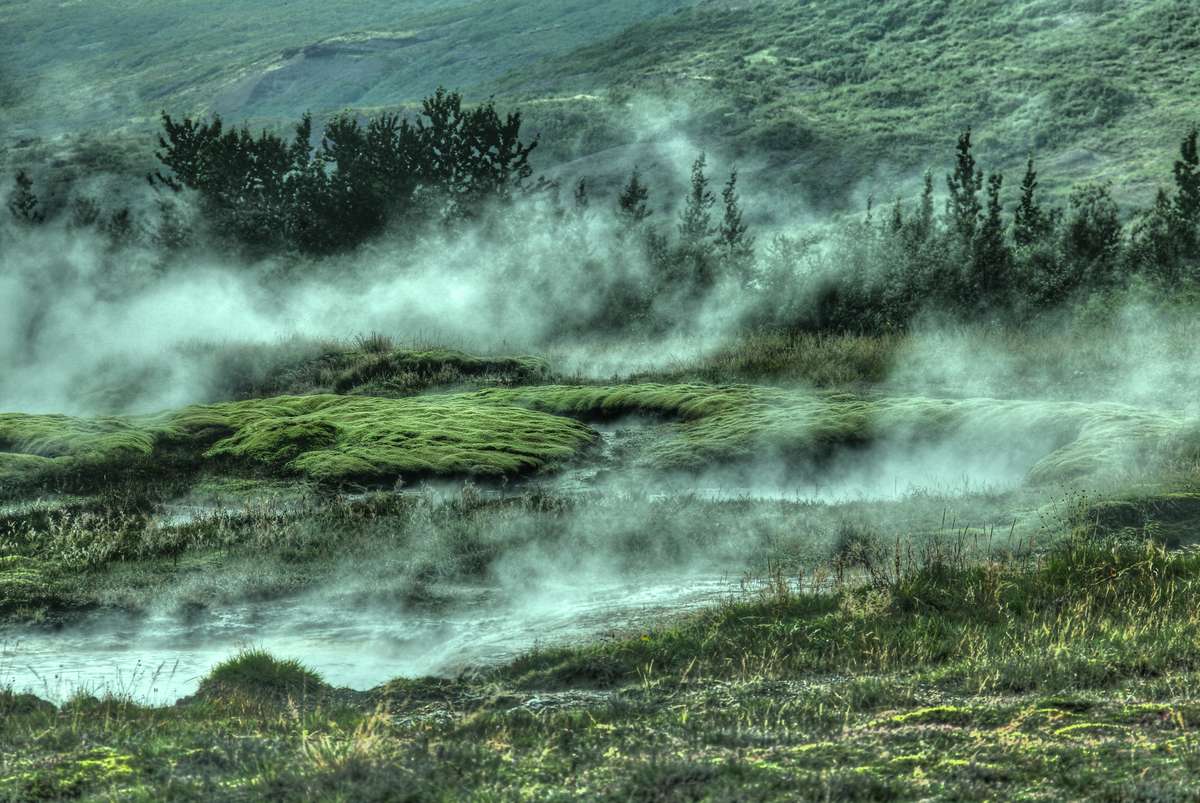 Naturally, I grew up soaking in these natural mineral springs which helped me soothe my childhood eczema, relax and sleep better. Hot springs remind me of all the trips from Australia to visit my grandparents. I couldn't bring hot springs with me to all the other countries I went to, so I got into a habit of using bath bombs to mimic my hot spring soaks whenever I felt stressed, jetlagged or sore from working out. Unfortunately, due to my skin sensitivity, I couldn't use bath bombs that were synthetically fragranced, so I was determined to make a Snow Fox version that was more about potency and results rather than fizzy fun.
photo: @gianretotarnutzer
A Bath Treatment To Yourself
With sleeplessness in mind, I partnered with an Australian producer; a small business who makes each and every bath ball by hand with fresh, locally sourced ingredients. Lavender is one of the world's oldest herbal remedies to promote sleep and Australian lavender is known for its potency. We came up with the ingredients together: coconut milk powder, cocoa butter, apricot oil, lavender oil and Epsom salt (Magnesium). Lavender oil helps to soothe skin and more importantly, its scent is supposed to encourage sleepiness. Coconut milk, cocoa butter and apricot oil helps to hydrate and soften the skin. Epsom salt helps to promote better sleep, relax tension and calm sore muscles. All in all, this is one intensive bath treatment to prepare you for a good night's rest.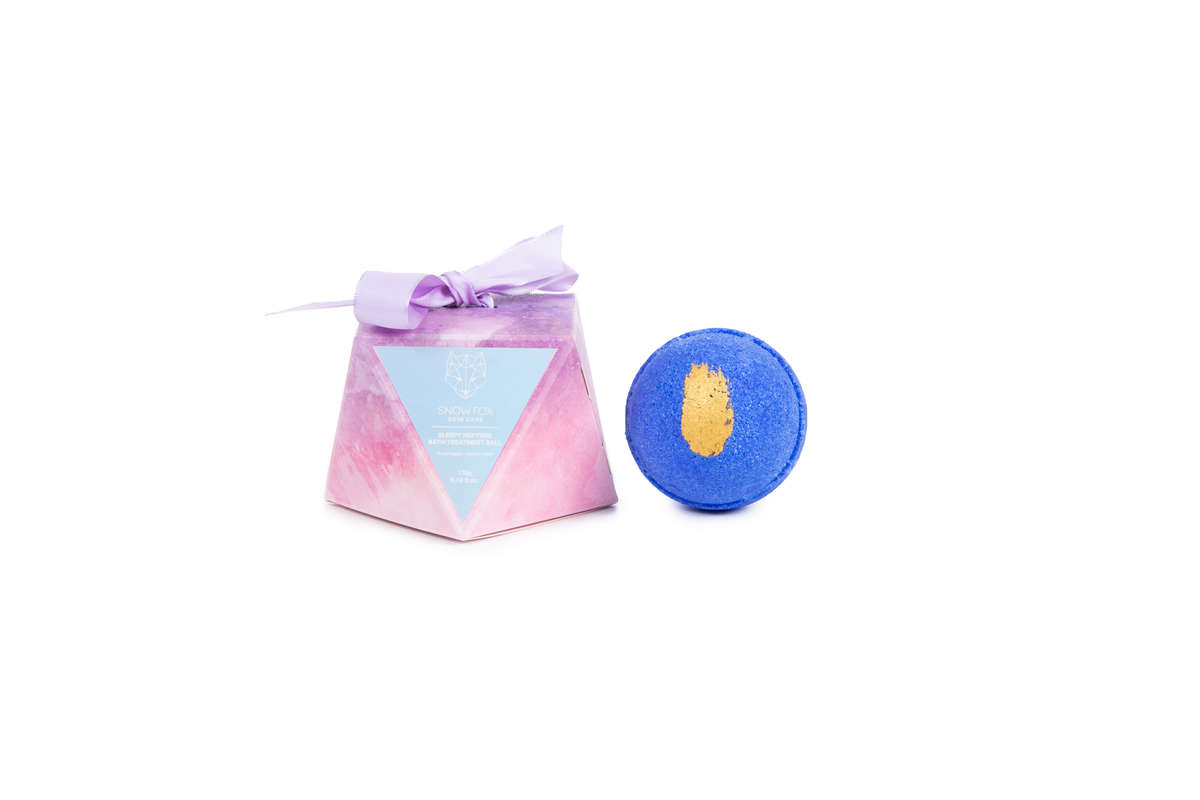 Snow Fox Bath Ball
Snow Fox bath balls are not typical "bath bombs". True to Snow Fox's DNA, they're meant to achieve certain functions through true potency. Due to the high concentrations of each ingredient in the bath ball, you'll likely see the oils shine on the surface of the water. This is very good for skin; you should come out of the bath feeling soft and silky. However, also make sure you have an anti-slip mat in place and be careful when stepping out of the bath. Rinse any excess oil residue off in the shower and pat your skin dry with a towel. Your skin should feel silky and soft after a Sleepy Neptune soak.
The design of this bath ball is inspired by the planet Neptune. Whenever I need to relax, I like to watch planetary documentaries. The vastness of space puts me at peace. The last time I did this, vibrant blue of Neptune's surface was the last thing I saw before I fell asleep. When I told the production team, they loved the idea of turning our "sleepy" ball into a mini Neptune and soon enough, we named it Sleepy Neptune.

A lot of thought goes into the creation of each Snow Fox product. This time I wanted to create something close to home; Australian flowers, a warm soak in mineral-rich water, just like the hot springs, designed for the one thing we all need: a deep, peaceful sleep.

A little story about why our founder created these bath treatment balls. Find out what these bath treatment balls have to do with hot springs in Taiwan and why magnesium is great for sleep
---